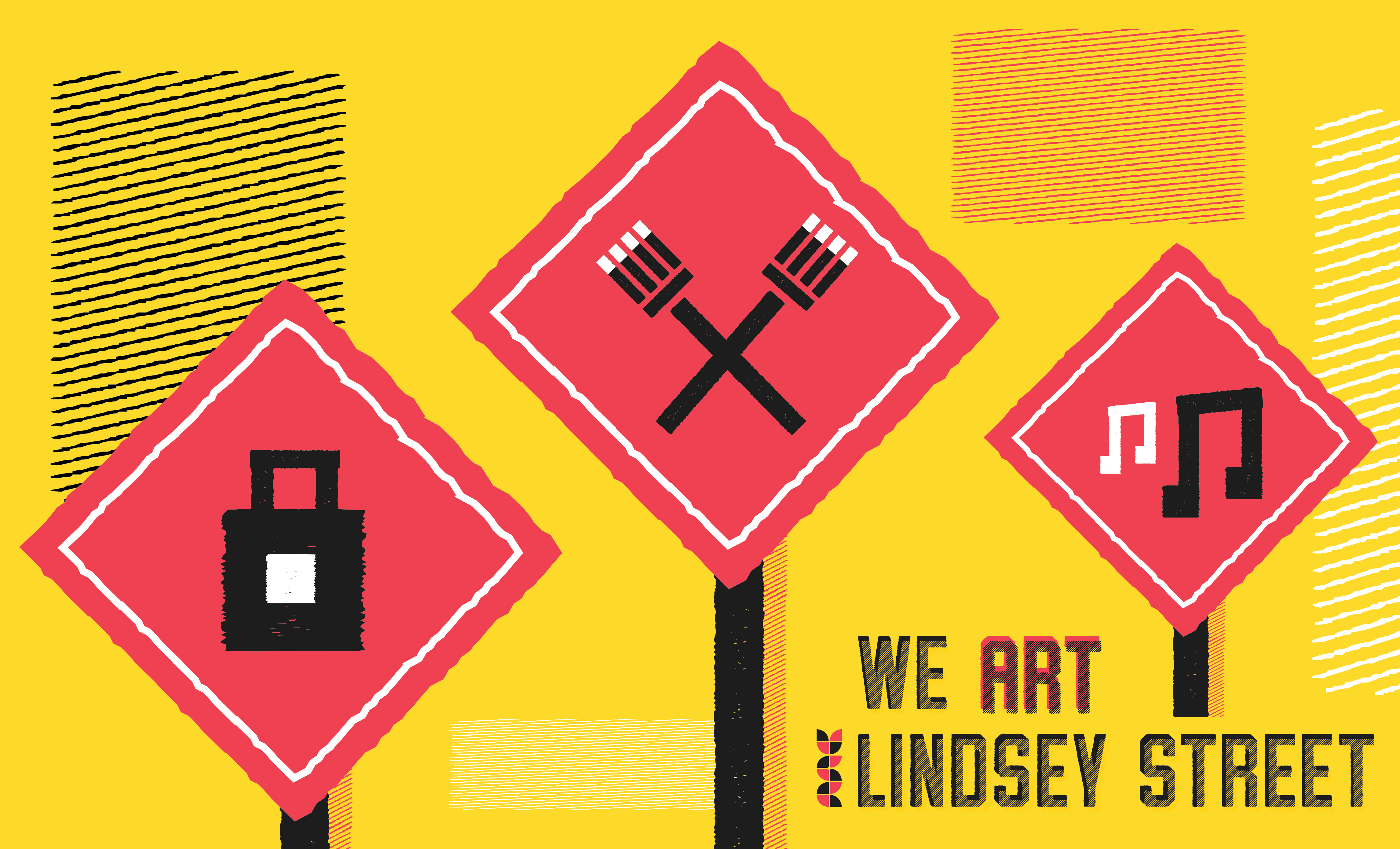 Sunday, December 4
11:00 a.m. – 4:00 p.m.
Sooner Legends
1200 24th Ave, Norman
IQC is partnering with the Norman Arts Council to produce a kick-off workshop for artists planning to apply for a grant for placemaking projects on Lindsey Street.
Lindsey Street is one of the primary gateways to Norman and the University of Oklahoma campus. The street is also home to many great local businesses. A major road reconstruction project has led to a drop in business. To help out these businesses, the Norman Arts Council is leading an effort to launch the We Art Lindsey Street project.
From the Norman Arts Council:
In hopes of steering patrons towards the area to keep those businesses afloat, Norman Arts Council, Norman Public Arts Board, Institute for Quality Communities, Norman Chamber of Commerce, Norman Economic Development Coalition and Visit Norman are partnering together to present We Art Lindsey Street, an initiative that will make a series of grants of $1,000 to artists who propose projects on Lindsey Street in an effort to drive people to visit the area and patronize the local businesses while construction continues.

"What is so exciting about this project is the concept of solving a community problem through partnerships with the creative class. Artists are masters at this type of thing," said Erinn Gavaghan, executive director of Norman Arts Council. "We really hope for surprising projects that will bring people back to the Lindsey Street area during this challenging time."

These projects can take many forms, be it a concert on a street corner, a mural on the side of a building, a piece of free standing public art, cooking competitions, hands-on workshops or any number of other creative endeavors to take place from as early as December through October 2017. 17 to 20 projects will be funded in total. These can be done in collaboration with any of the number of Lindsey Street businesses who are eager to attract foot traffic back to their storefronts.