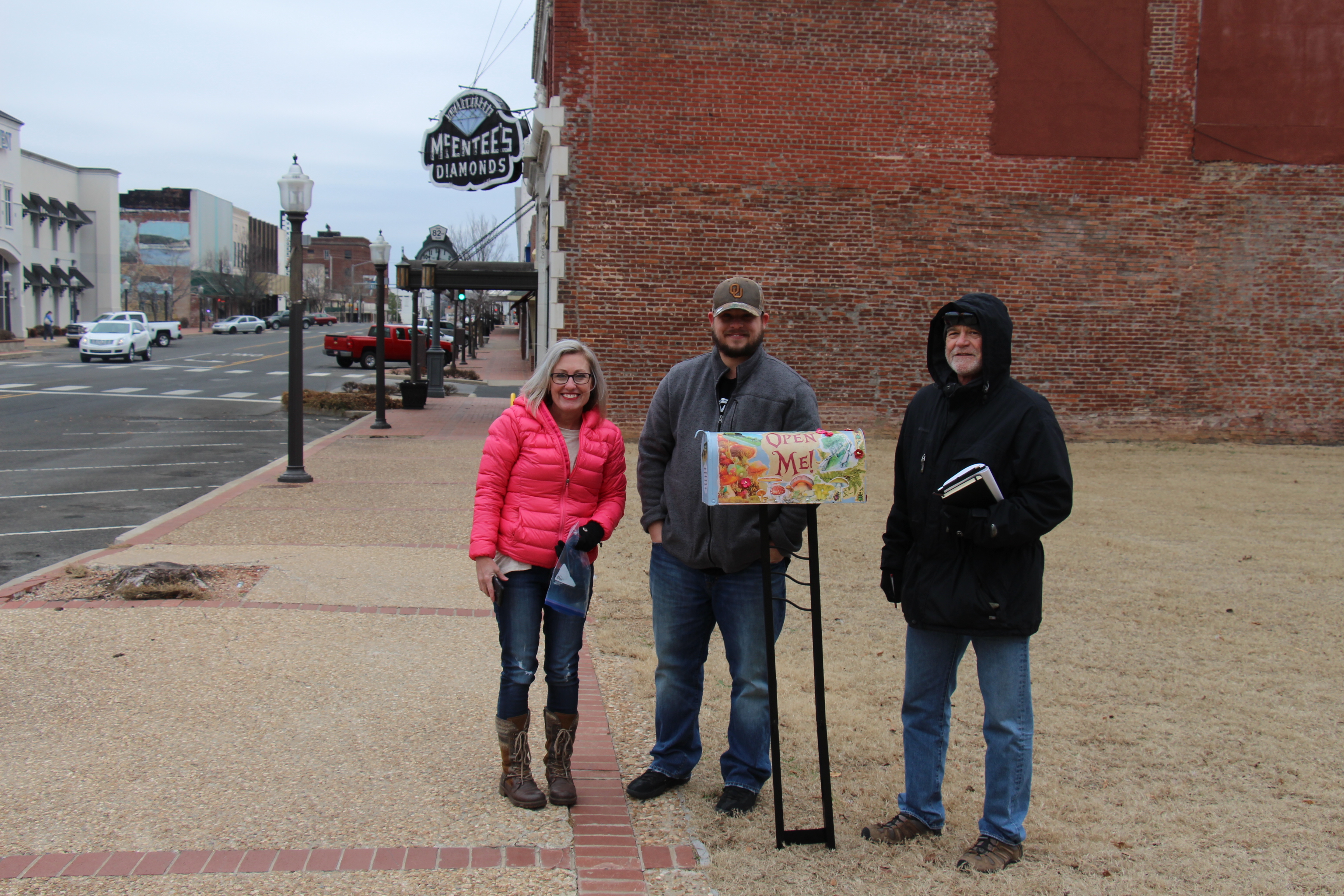 Have you seen the artsy blue idea box in downtown Muskogee? It is planted in the green space between Third Street and Fourth Street on Broadway. We are wanting to reach out to you, the community, to get your input on what you would like to see in this green space.
Inside the mailbox, you will find a notebook to write down all your big dreams for designing a perfect space. We want it to be a place that you and your family will want to come visit over and over again. Our goal is to incorporate your ideas into designing a green space that will have engaging activities for people of all ages while still being functional for multiple community purposes. We also want your ideas for improving the Broadway Avenue streetscape.
If you are unable to visit the mailbox then you can share your vision with us online. Leave your ideas in the virtual idea box below!
Please submit your ideas by March 1st: