It was an excellent first semester for the IQC Community Workshop Course. Professor Ron Frantz, Director Blair Humphreys, Associate Director Hope Mander have led two groups of students through two great projects. This first round of student projects shows the opportunity that the IQC and the College of Architecture have to make a real difference in our communities.
The Alvis Hotel in Pauls Valley
We shared the first IQC workshop trip to Pauls Valley at the very beginning of the semester. This group of students worked on a proposal for a beautiful shell of a historic hotel, which was burned just a few years ago.
They got to present their project at BrickFest, a festival in downtown Pauls Valley, last weekend. The hotel's owners, Larry and Jenny Wallace, were around to check out the presentation. We have enjoyed working with the Wallaces since last fall.
Here are some photos of the students and their presentation to excited community members in Pauls Valley.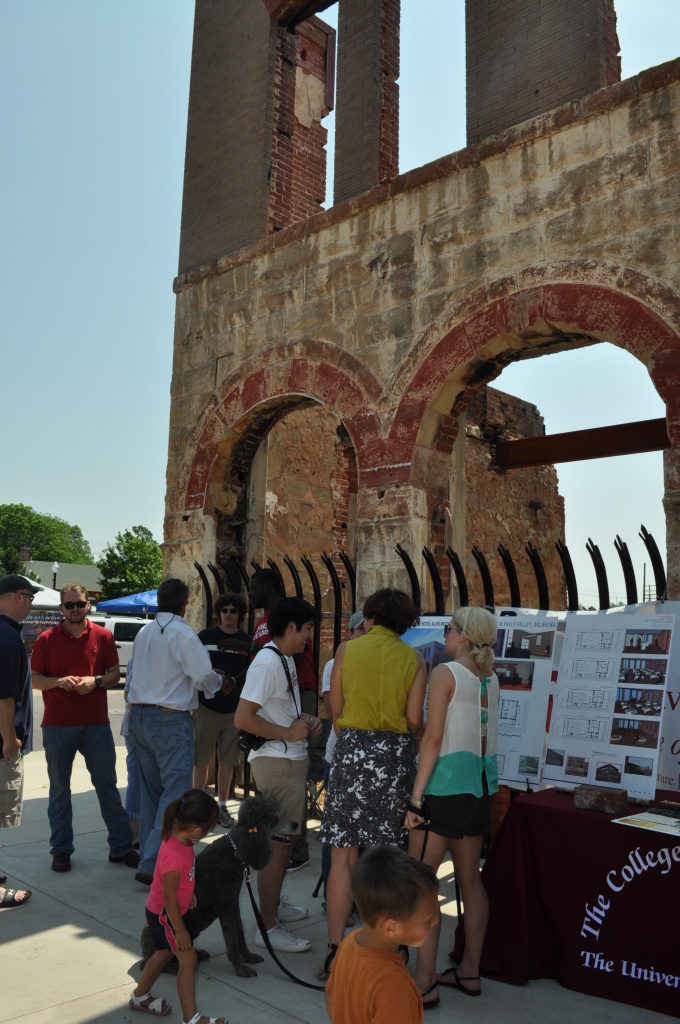 A "Mini" Better Block Project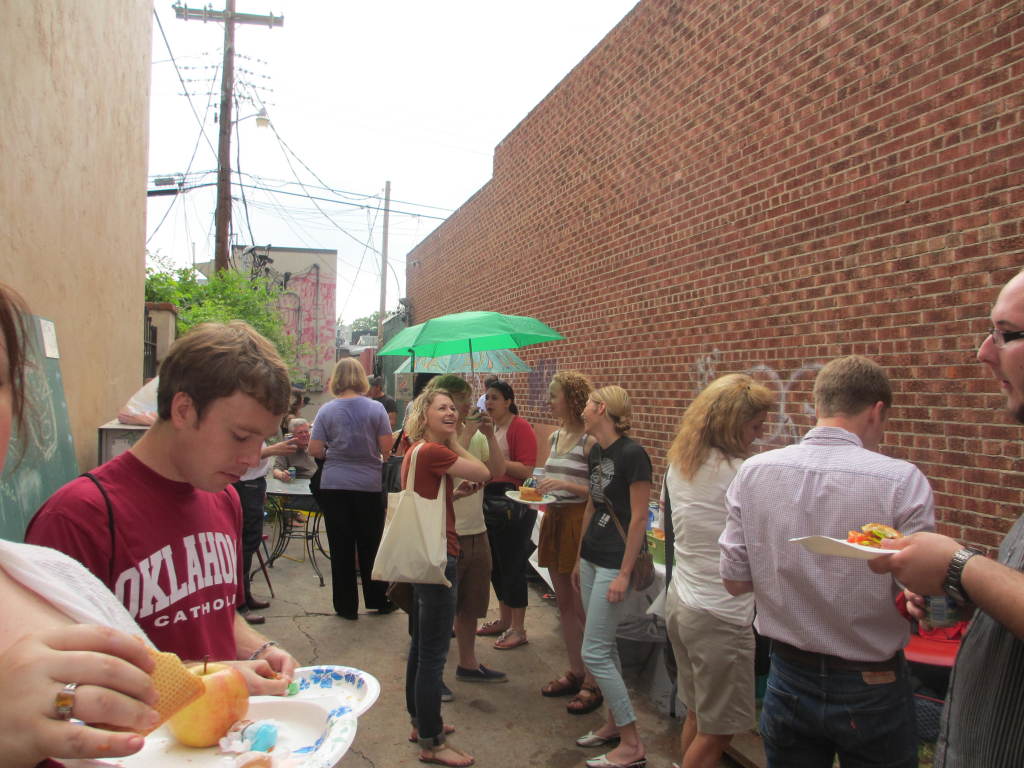 We introduced you to Jason Roberts from Dallas Texas in September at our Streets for People lecture, and he made it again to OU in the spring for TEDxOU. Jason inspired many people around here, and Oklahoma City will be holding its first Better Block next weekend (May 18-19).
Students in the IQC Community Workshop also liked the idea of a Better Block. Their work on a project titled Norman Public Space, Public Life culminated in "The In Between," a mini Better Block Project that they created in a typical Campus Corner alley.
The students transformed this alley overnight into a place where people wanted to stop, sit, and play. Here are some photos from the event, courtesy of Professor David Boeck of the College of Architecture.