Placemaking Conference 2017
Please enjoy videos of the University of Oklahoma's third Placemaking Conference, held April 3, 2017.
For more information on the Placemaking Conference, visit the conference website and follow IQC on social media:
Making Places | Fred Kent and Susan Silberberg
Fred Kent provided an overview of the practice and concepts behind placemaking. The community is the expert.
Susan Silberberg covered how to transform ideas into implemented actions.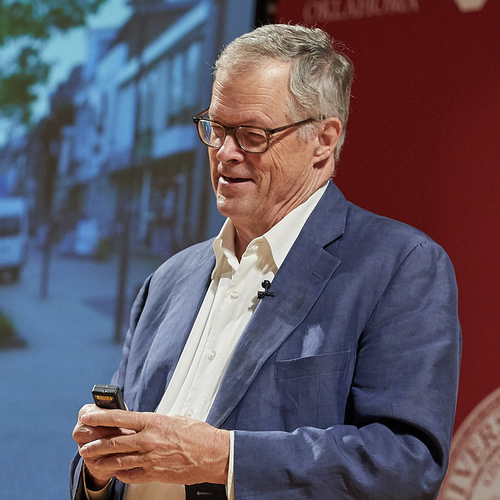 Fred Kent
Project for Public Spaces
As founder and president of Project for Public Spaces, Fred Kent is a leading authority on revitalizing city spaces. He travels more than 150,000 miles every year, working on hundreds of projects since 1975. He has taken over half a million photographs of public spaces and their users.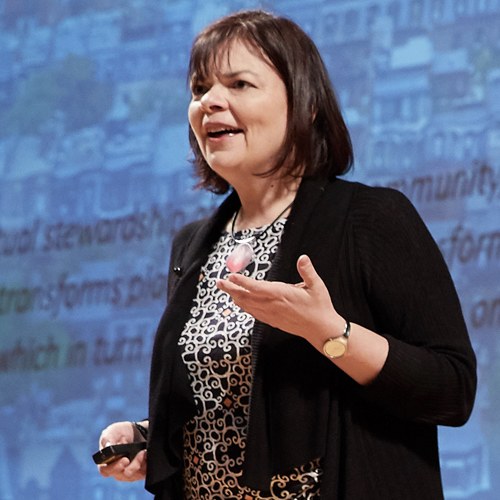 Susan Silberberg
CivicMoxie
Susan Silberberg is an accomplished city planner, urban designer, architect, author, and educator. She is the lead author of Places in the Making, a 2013 publication on placemaking by MIT. She is passionate about empowering communities to take charge of positive change.
Leadership in Placemaking | Mayor Jim Brainard
Mayor Jim Brainard shared the story behind the success of Carmel, Indiana.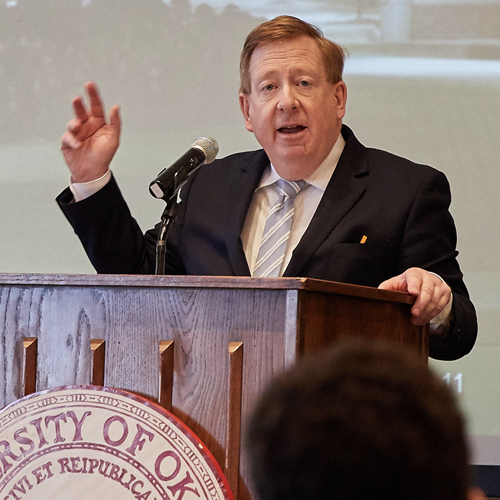 Mayor Jim Brainard
City of Carmel, Indiana
Mayor Jim Brainard is Carmel, Indiana's first six-term mayor. During his leadership, Carmel has grown in population from 25,000 to more than 80,000, and has become a vibrant, thriving city with transformed patterns of transportation and development.
Making Communities | Marcus Westbury and Patrick Kennedy
Marcus Westbury discussed his model for bringing life back to vacant commercial spaces in Newcastle, Australia and beyond.
Patrick Kennedy presented the growing movement toward better urbanism taking root in Dallas.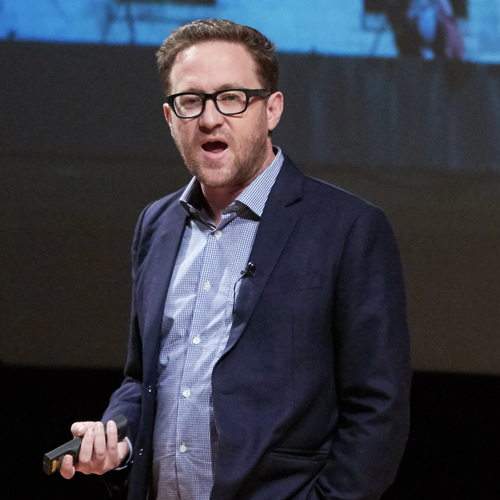 Marcus Westbury
Renew Australia
Marcus Westbury is the founder of the multi-award-winning Renew Newcastle and Renew Australia projects that have helped launch more than two hundred creative and community projects in Newcastle, New South Wales, and reopened more than a hundred vacant properties across Australia.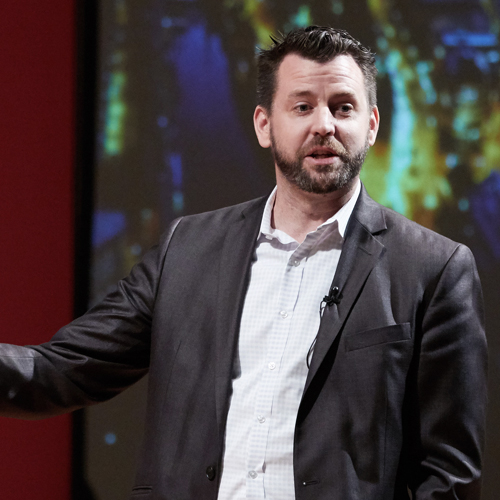 Patrick Kennedy
A New Dallas
Patrick Kennedy is a planner and urban designer, focusing on the relationship between movement infrastructure design and real estate market dynamics. He is also the co-founder of his design firm Space Between Design Studio and of A New Dallas, a non-profit promoting transportation alternatives and neighborhood revitalization.
Making Change | Toni Griffin and Mike Lydon
Toni Griffin covered the relationship between urban design and urban justice.
Mike Lydon shared his work using physical demonstrations as part of a planning process.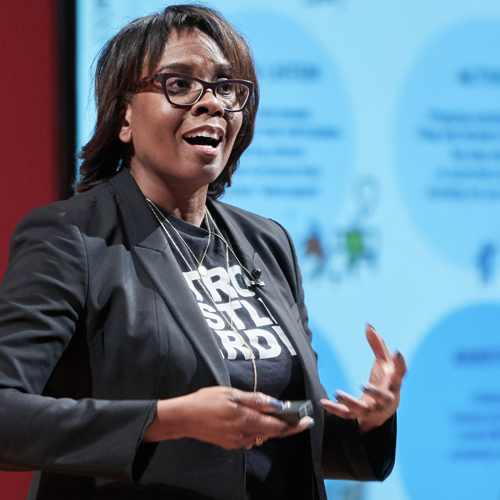 Toni Griffin
Urban Planning for the American City
Toni L. Griffin works with cities as the founder of Urban Planning for the American City, with projects including Detroit Future City, a comprehensive citywide framework for urban transformation. She is developing values-based planning methodologies through the Just City Design Lab at the Harvard Graduate School of Design.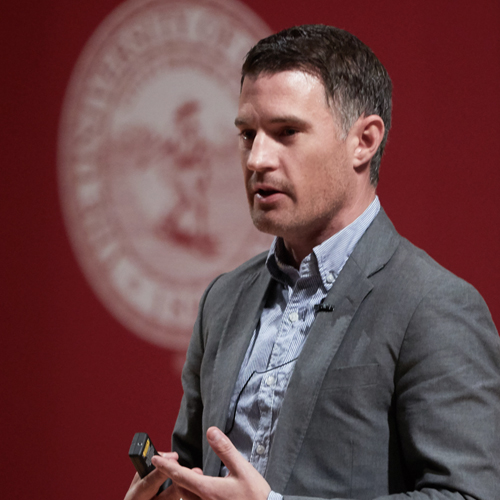 Mike Lydon
Street Plans Collaborative
Making Great Streets | Victor Dover
Victor Dover provided his thoughts on how we can make great streets.
Victor Dover
Dover, Kohl & Partners
Victor Dover is an expert on how to fix our streets, and in the process, shape enduring cities that people really love. His work spans 25 years and five continents as a cofounder of award-winning town planning firm Dover, Kohl & Partners.