PARK(ing) Day was a big success in Oklahoma City thanks to Better Block OKC, Downtown OKC, Inc., and volunteers from several city neighborhoods and districts.
At any given time, there are more than 500 million empty parking spaces in the United States. On PARK(ing) Day, citizens around the world transform some of those empty spaces into public spaces. 7 of OKC's districts put together temporary public spaces in on-street parking spaces on Friday, September 20. If you missed PARK(ing) Day, you can still see an example of a parklet in Bricktown at Sheridan and Mickey Mantle for two more weeks.
Midtown
Things got started early in Midtown, where people enjoyed a coffee break with neighbors in front of Elemental Coffee.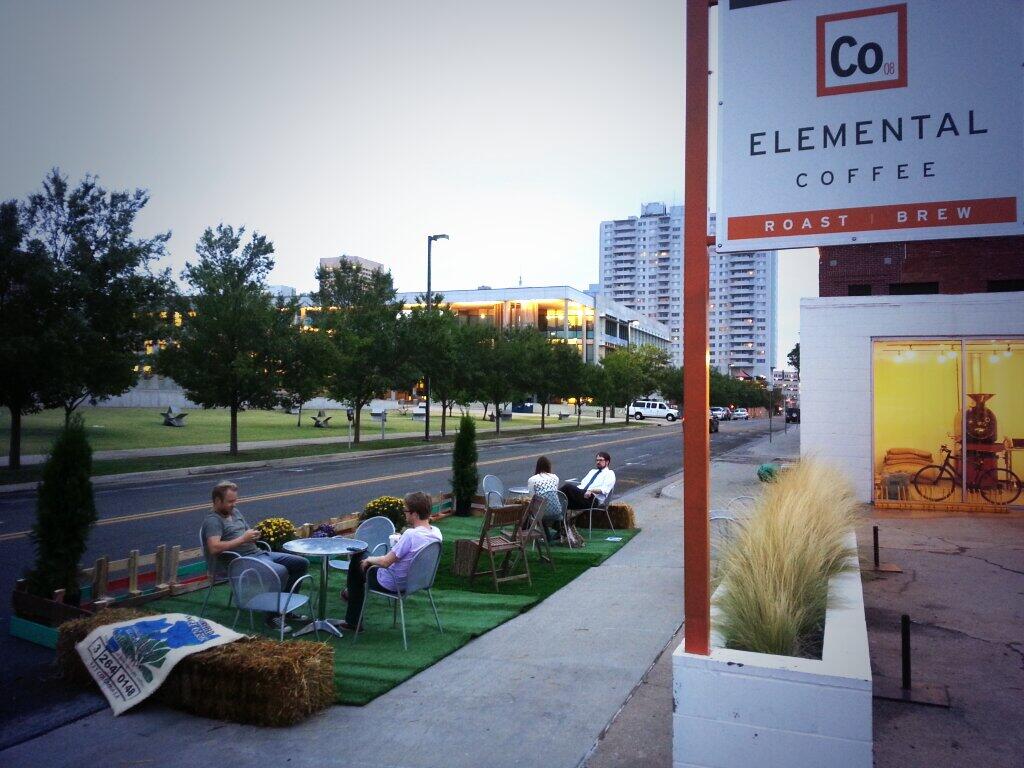 (Photo courtesy Better Block OKC)
Central Business District
Curious office workers saw the parklet from the windows of the surrounding towers. They wandered down to play games and have lunch at the Hot Dog OKC stand.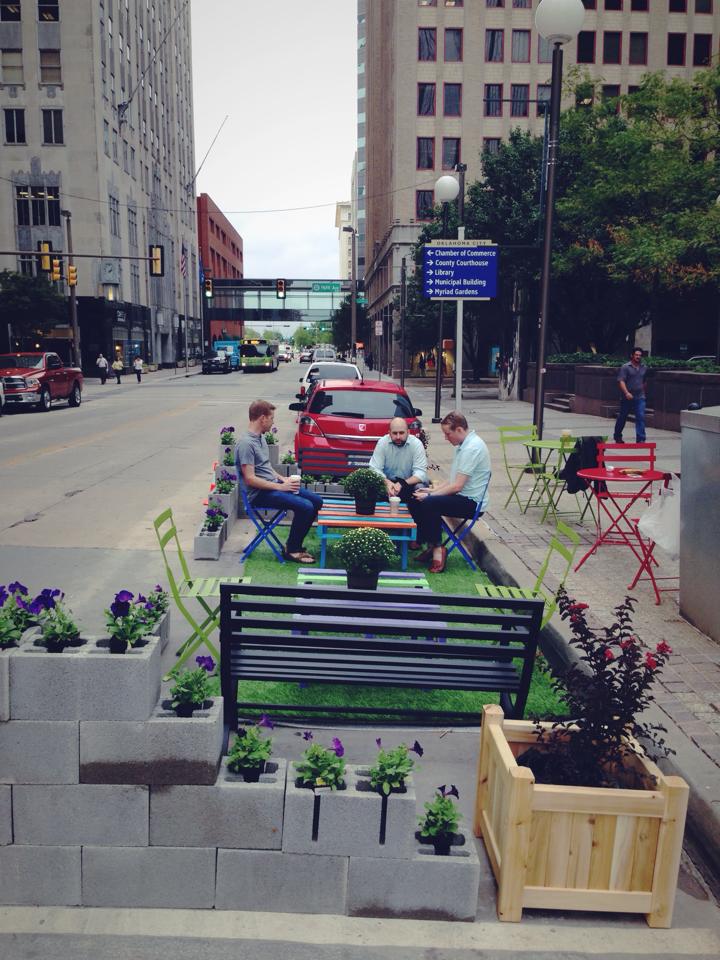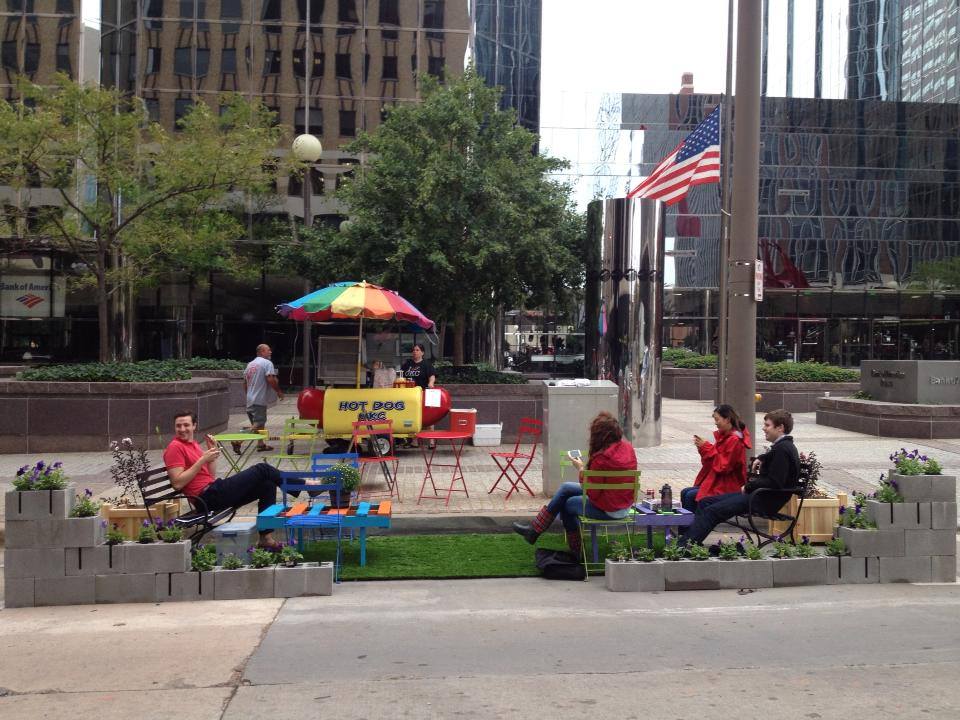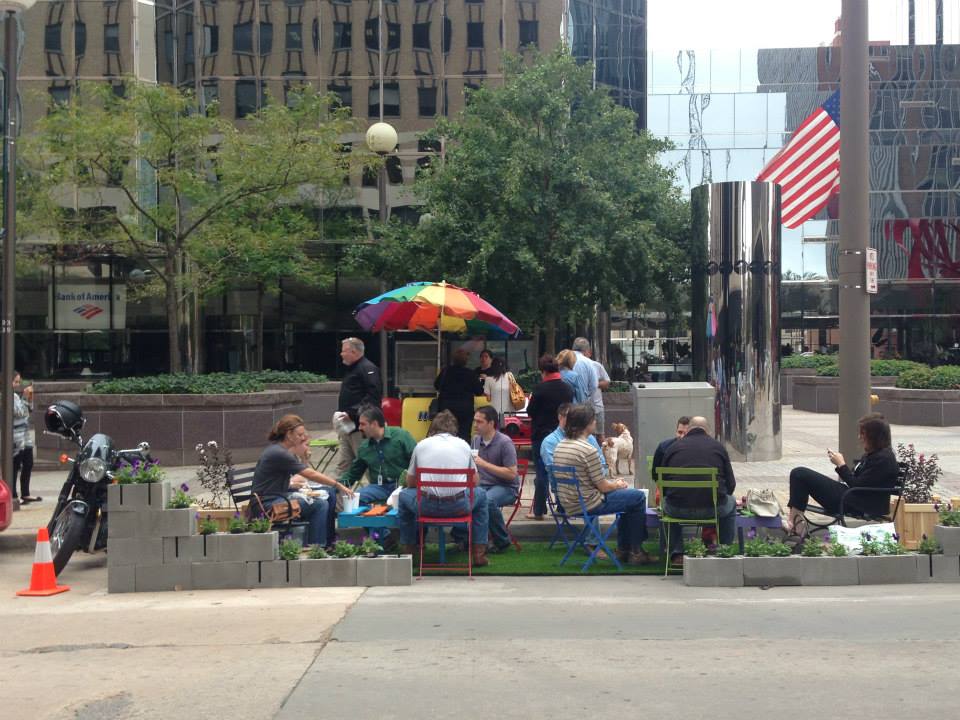 (Photo courtesy Downtown OKC, Inc.)
Bricktown
In Bricktown, tourists from around the world were pleasantly surprised with a fun place to sit and chat with locals. The Bricktown parklet will stay up for two weeks following PARK(ing) Day.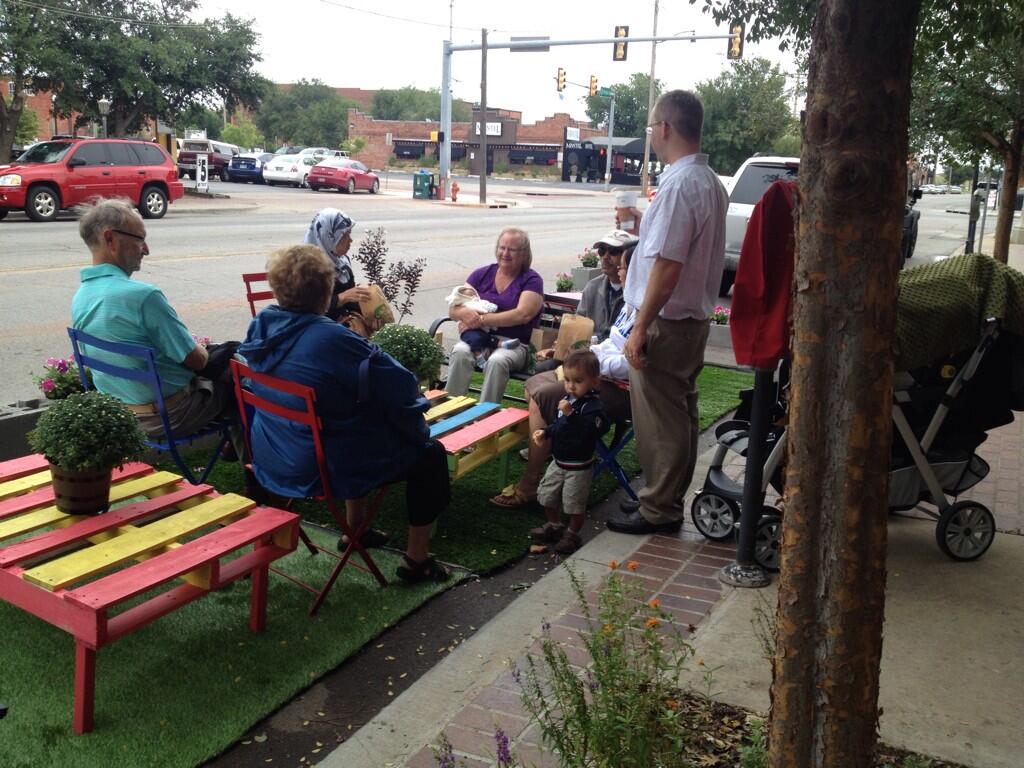 (Photo courtesy ULI Oklahoma)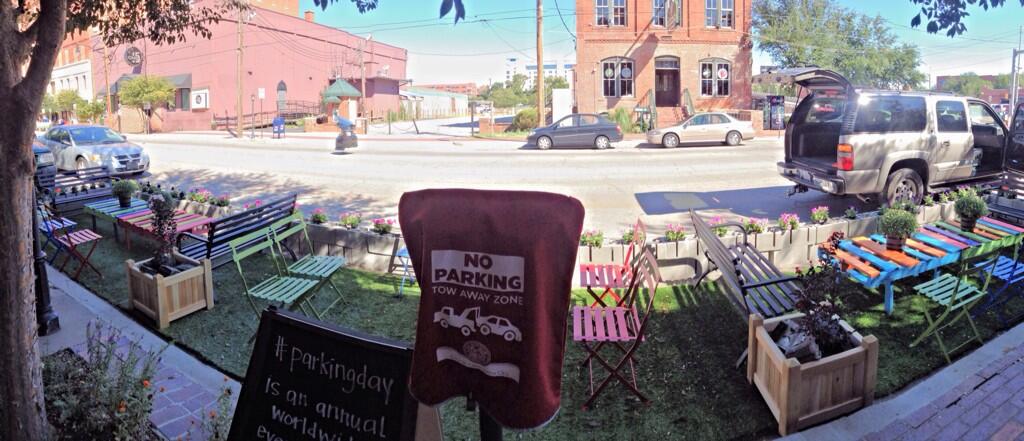 Automobile Alley
Automobile Alley's creative parklet at Plenty Mercantile included a four-seater seesaw.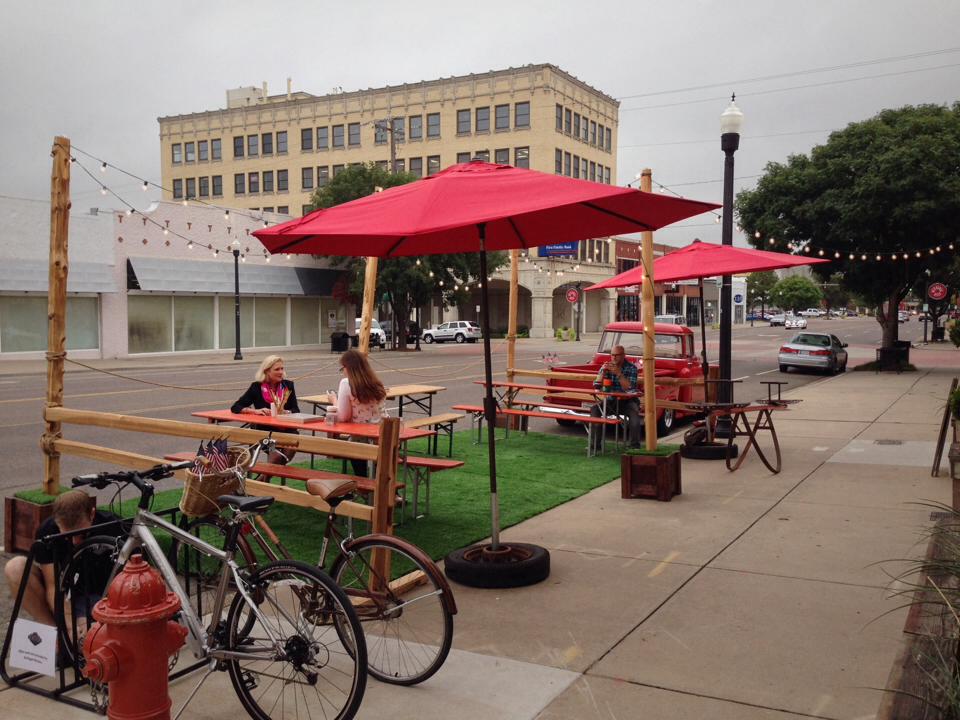 (Photo courtesy Better Block OKC)
Plaza District
In the Plaza District, visitors played games in a 1950s themed parklet.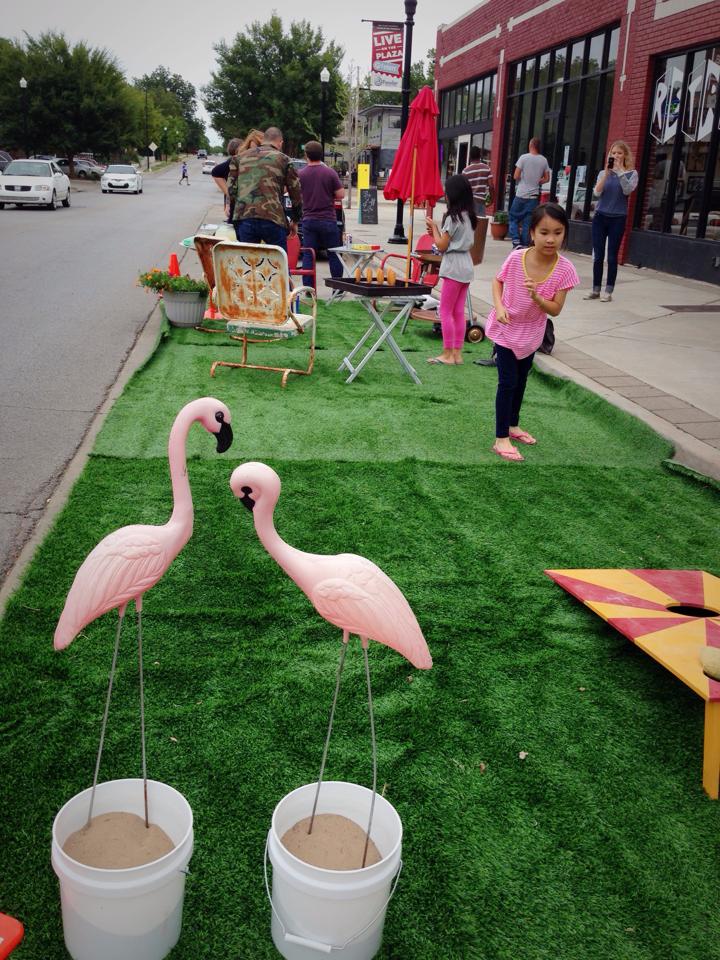 (Photo courtesy Better Block OKC)
Film Row
On downtown's Film Row, several businesses set up parklets that were in use late into the night during the district's monthly Premiere on Film Row event.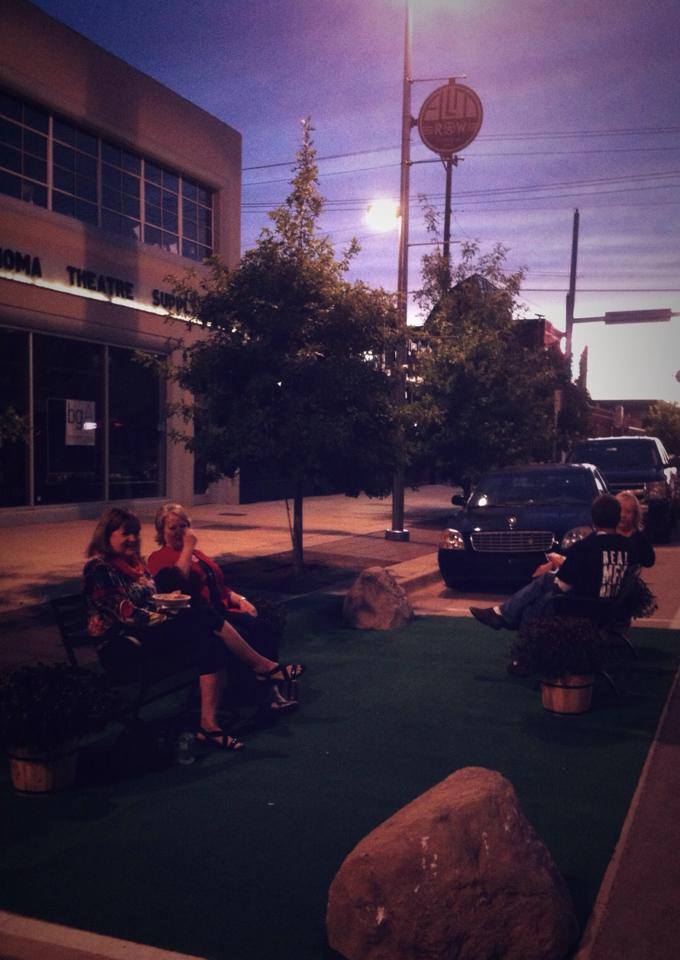 (Photo courtesy Better Block OKC)
Uptown 23rd
In Uptown 23rd, the parklet stayed open late into the night with customers from Back Door BBQ and Grandad's Bar enjoying the extra space on the sidewalk.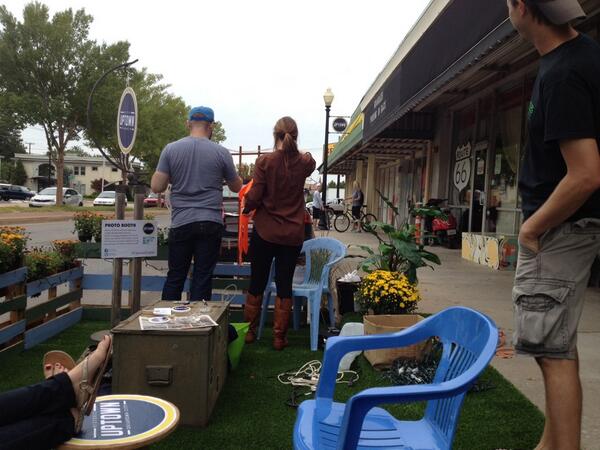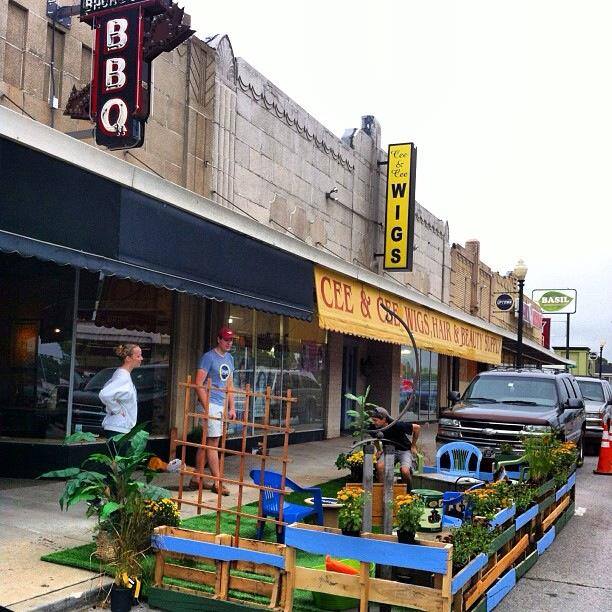 (Photo courtesy Michelle McBeath)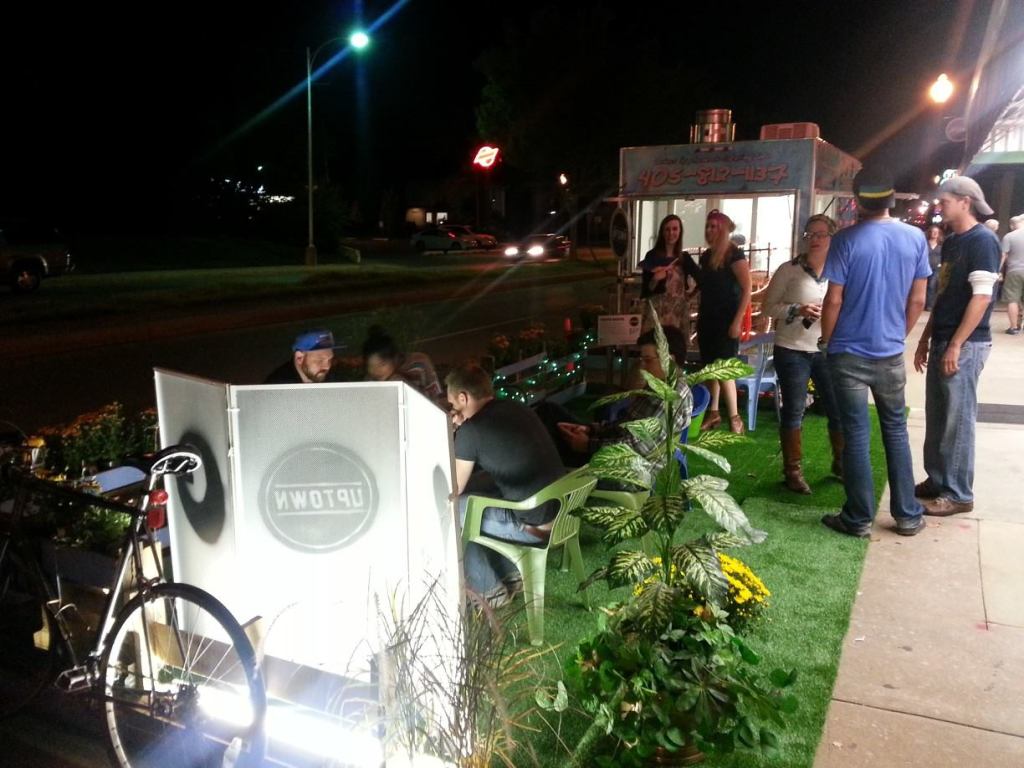 (Photo courtesy Better Block OKC)