Students in the IQC Tactical Urbanism Workshop have been working with the Norman Arts Council on a plan for a Better Block event to kick off a month of celebrations for START Norman.
The event transformed a block of Norman's Main Street Friday, April 11 through Sunday, April 13.
On Thursday afternoon, we brought a team of student volunteers from the OU College of Architecture's Environmental Design, Regional & City Planning, and Architecture programs to help construct geodesic dome structures (from OKC Popups) that housed pop-up shops for the event. The domes begin with a pile of varying sizes of poles- 4 hours later, three impressive structures were ready for tenants. This was a great exercise in simple structures and team building.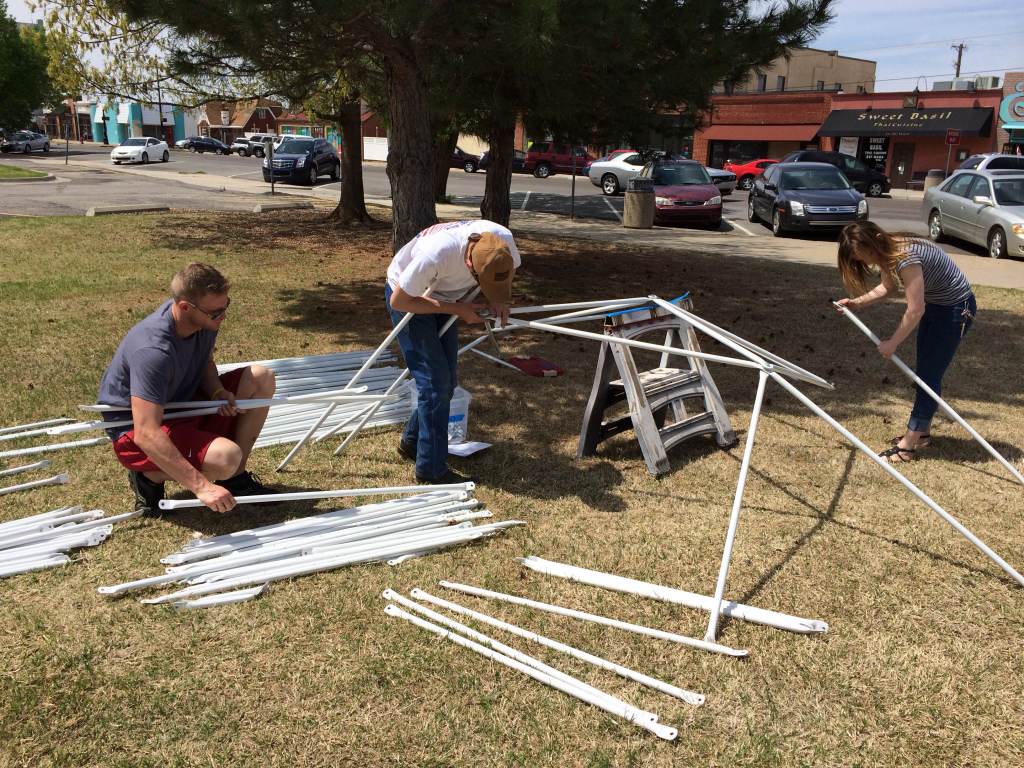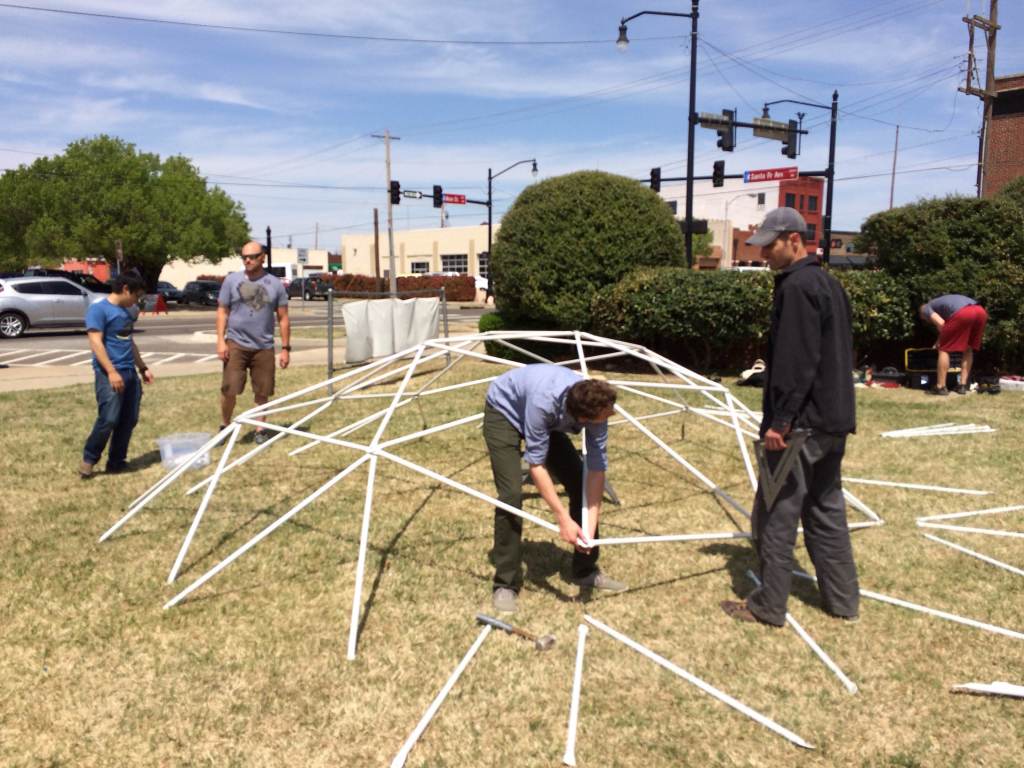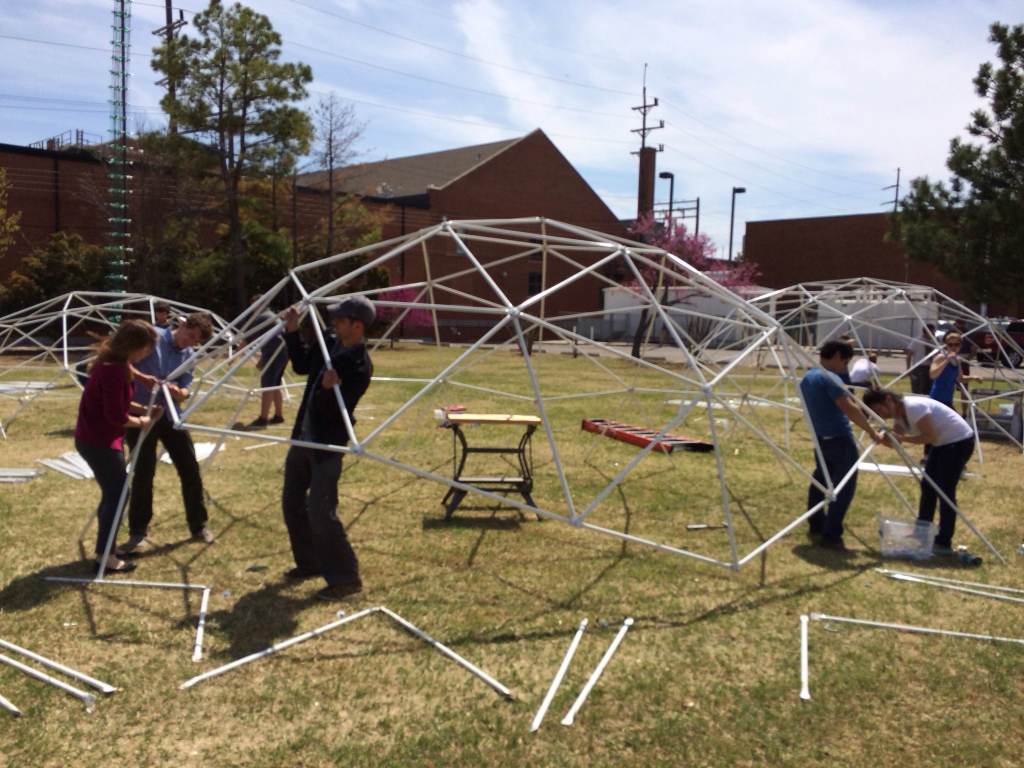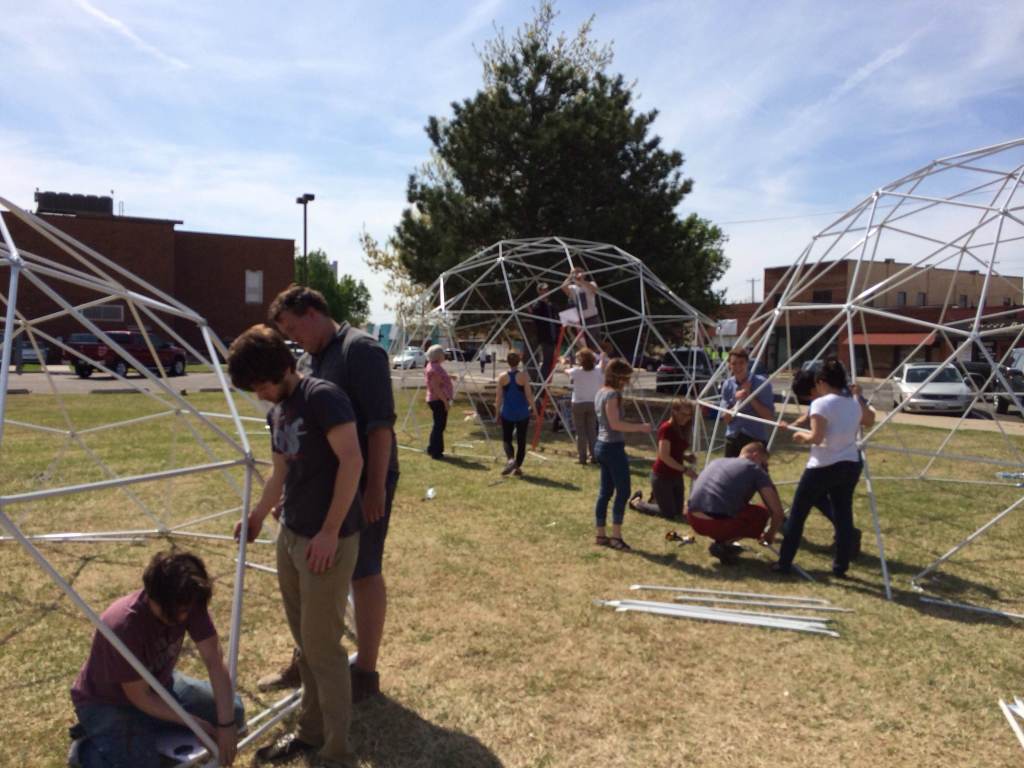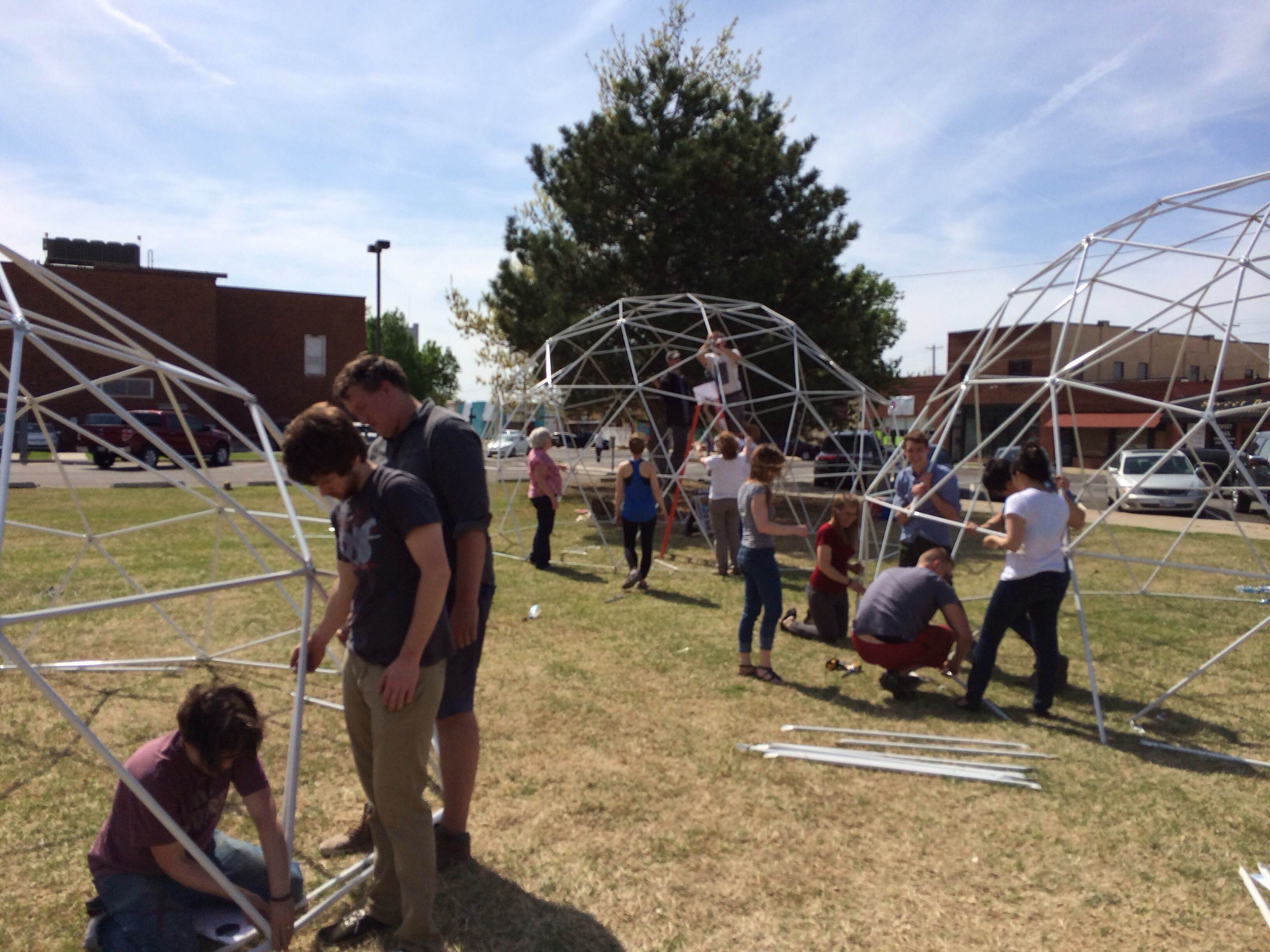 Friday morning, students from the IQC Tactical Urbanism Workshop and Environmental Design Capstone helped assemble the pieces of Main Street using benches and materials obtained by the START Norman committee. We were also lucky to have several nice trash bins, bollards, and benches provided by our friends at Pelco Products in Edmond.
The first step was hauling out the straw wattles used as temporary curbs.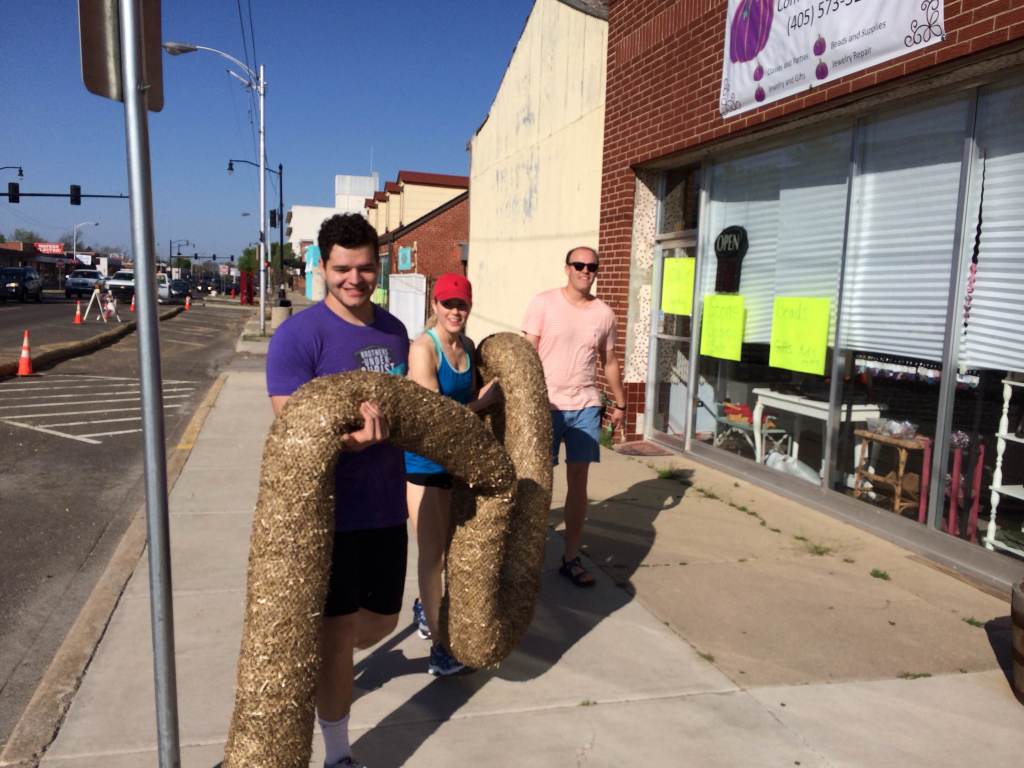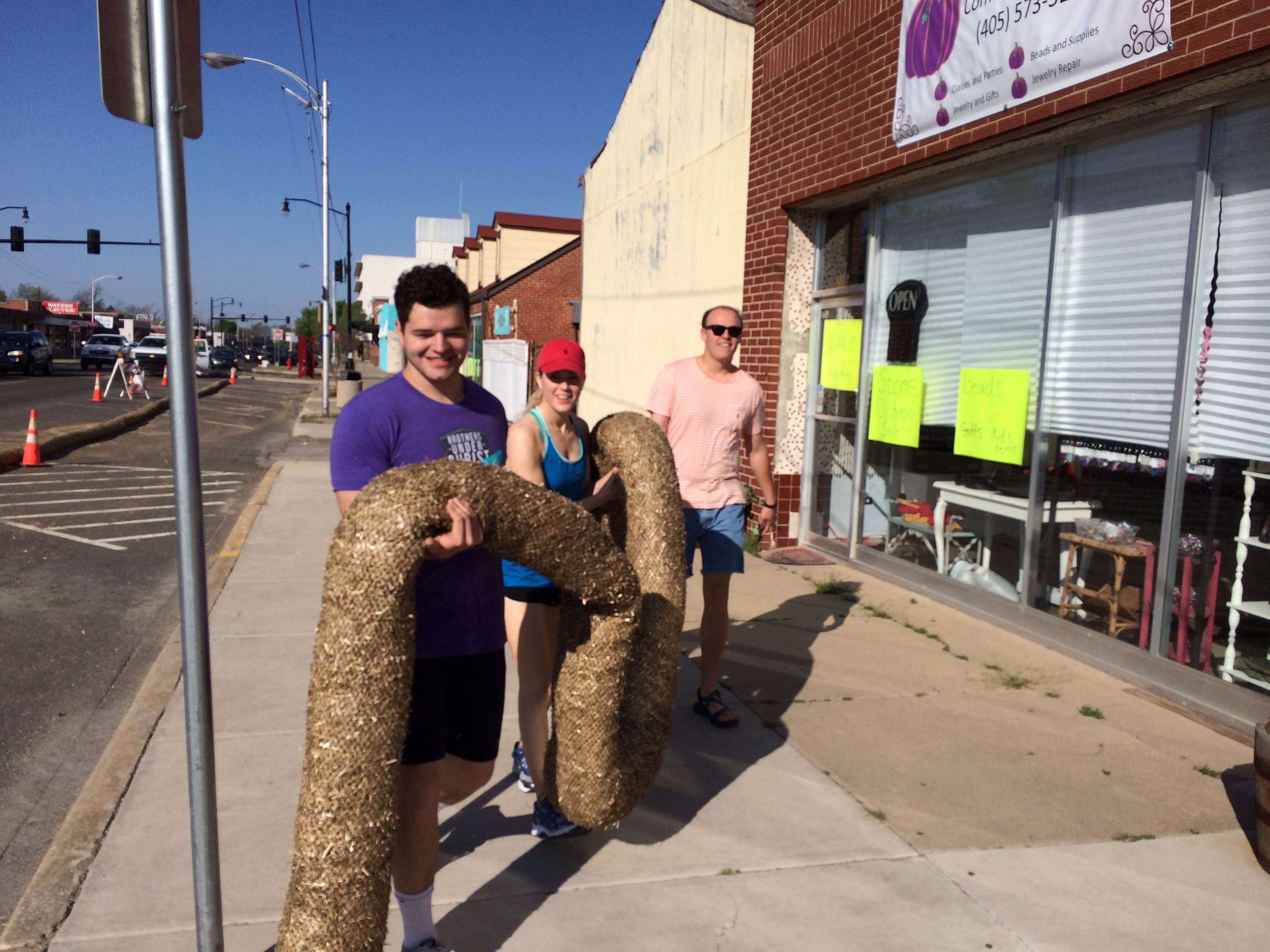 Next, the City of Norman helped close one of Main Street's 3 lanes. White tape was used to move the lane of angled parking out, providing more space on the pedestrian zone of the street.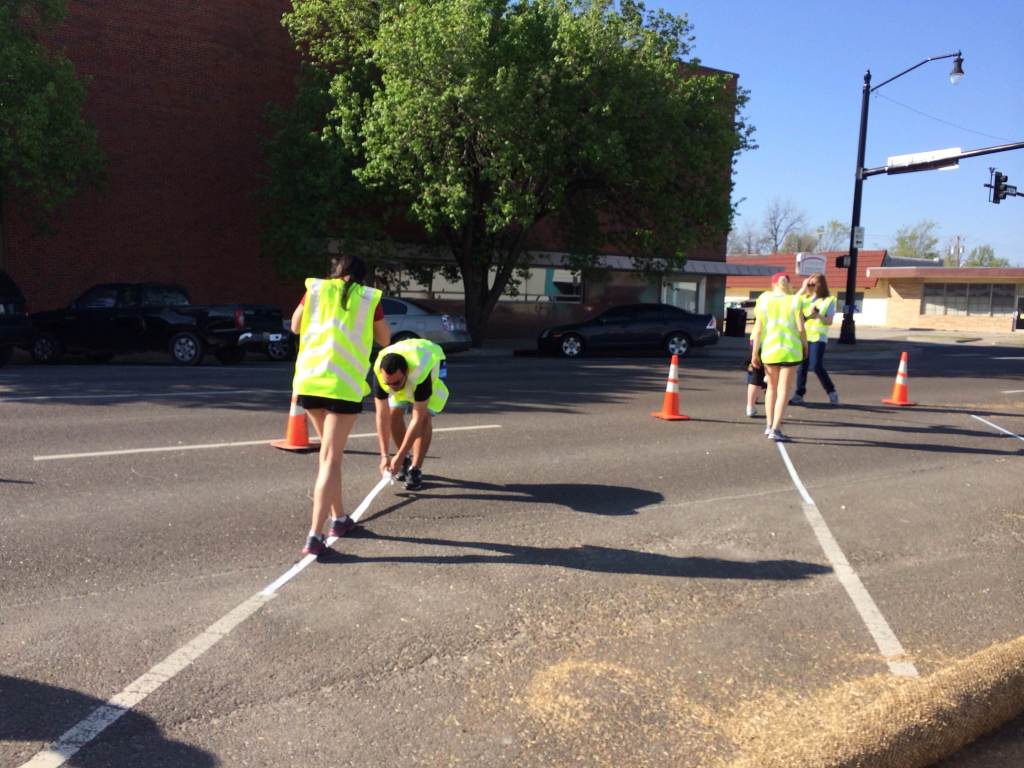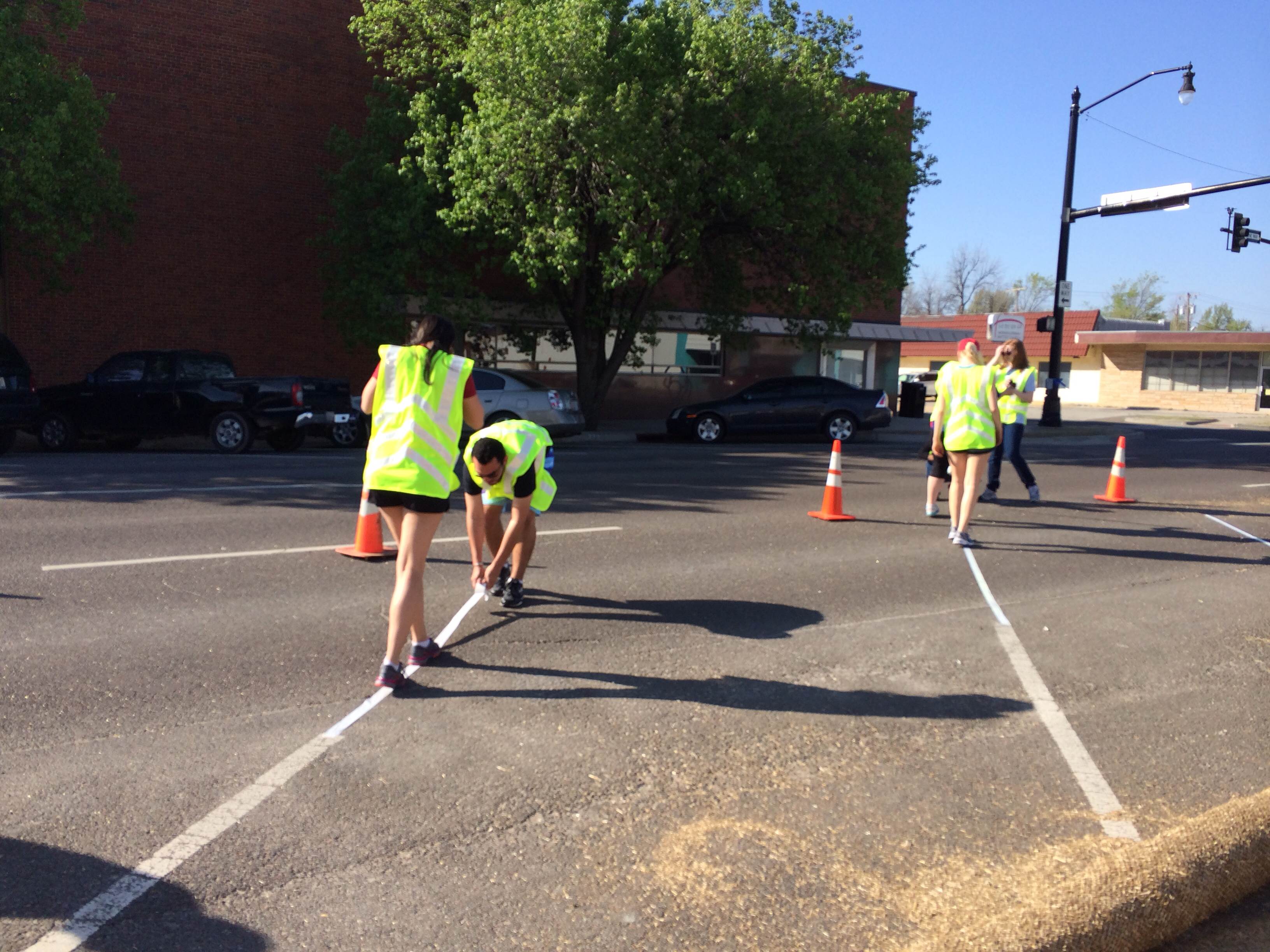 The extra space was used to demonstrate what a two-way, protected cycle track would look like on Main Street.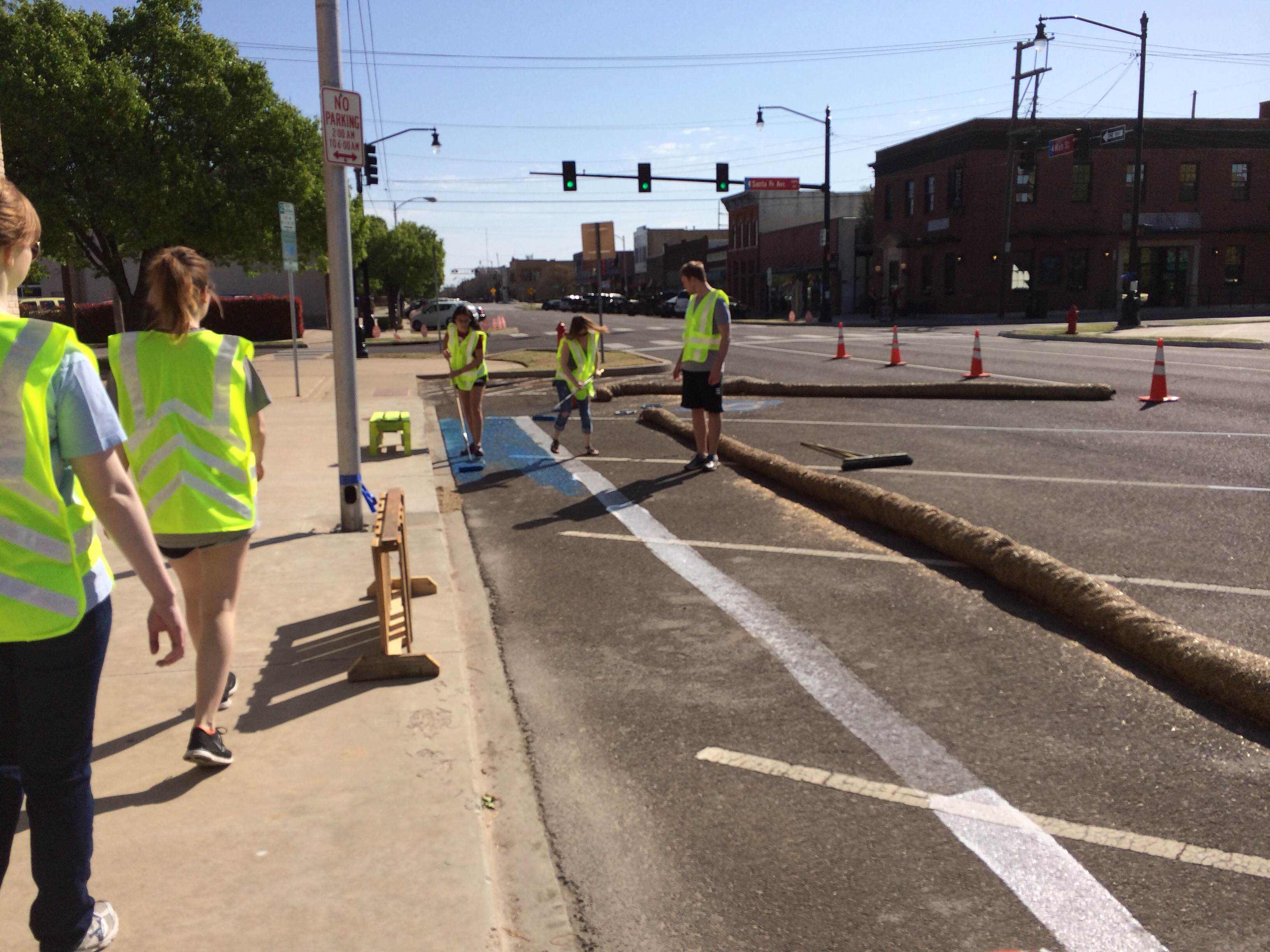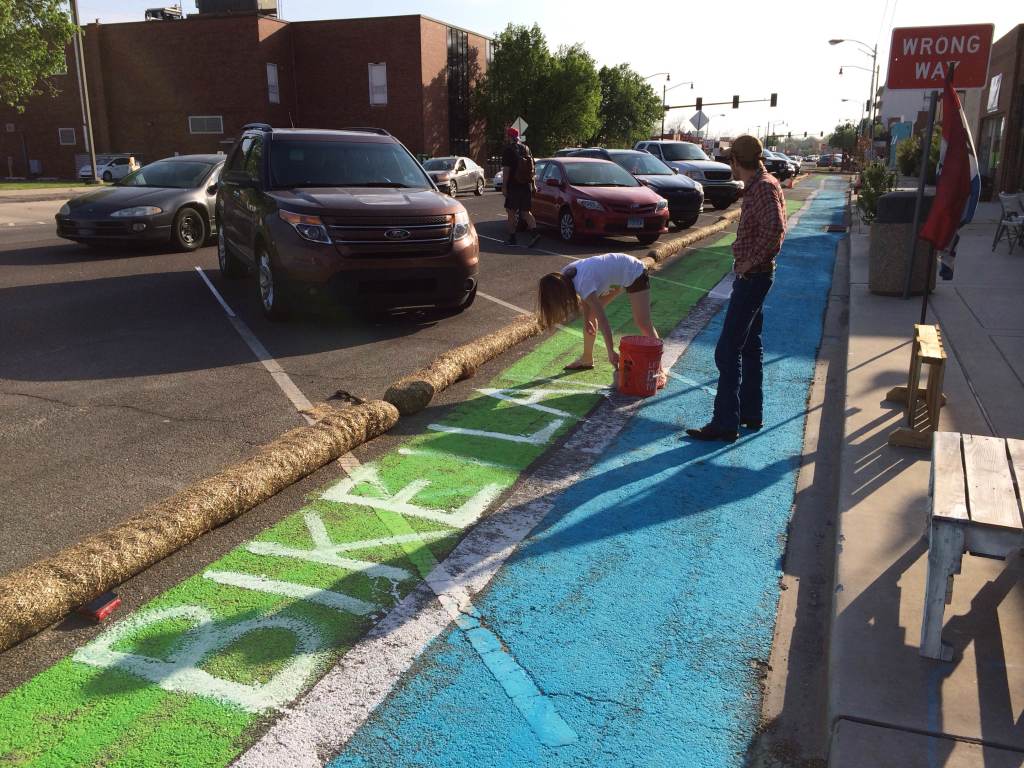 Other safety enhancements included a mid-block crosswalk, with large curb extensions to shorten the crossing distance for pedestrians.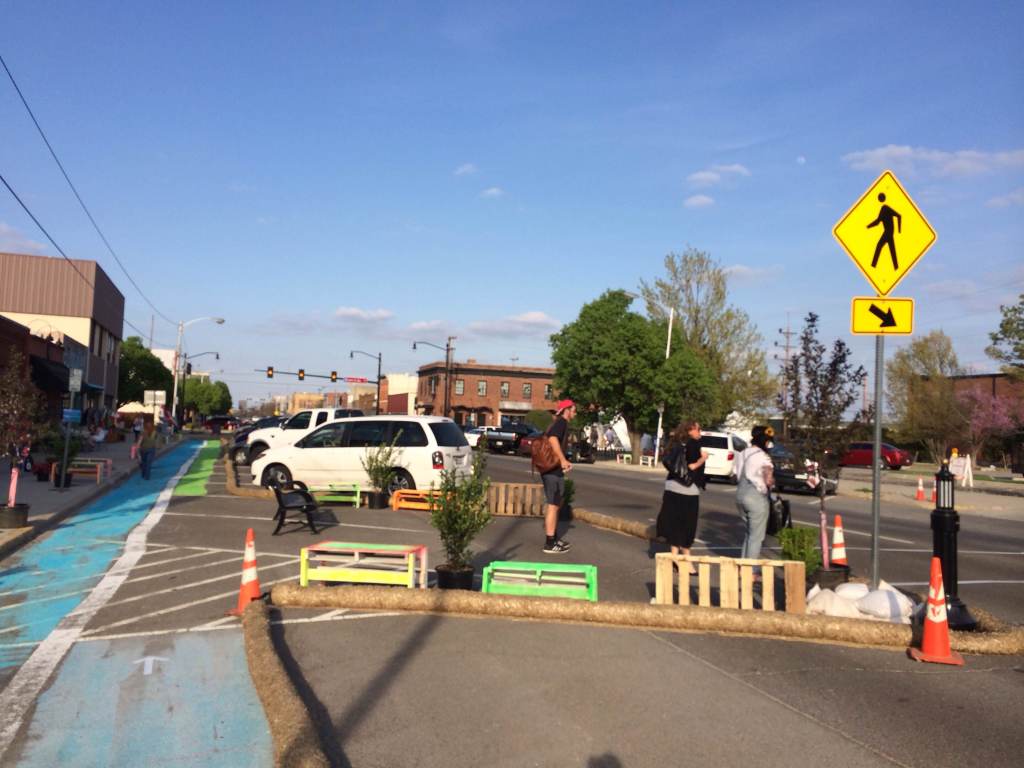 During the event, everyone got to see the new improvements in action. Cars slowed down and stopped for pedestrians at the new crosswalk.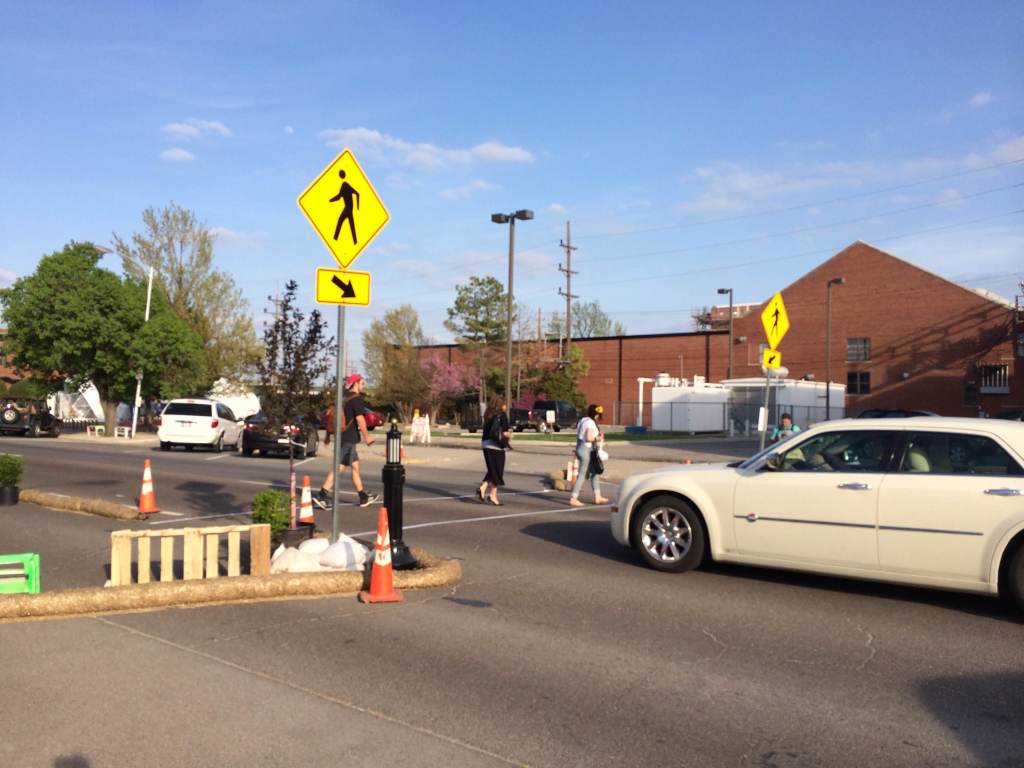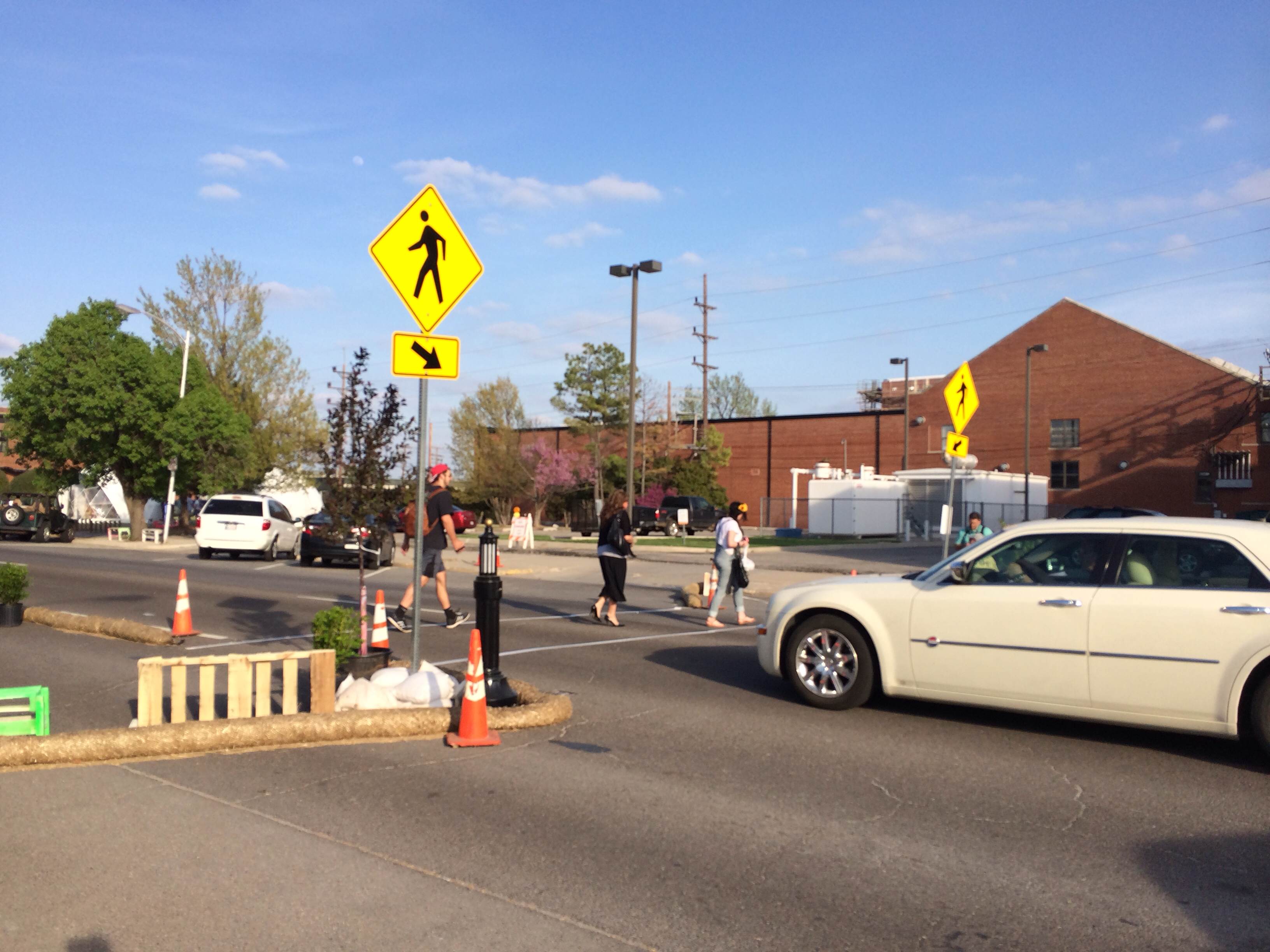 Students used a radar gun to test speeds before and during the event. They recorded a significant reduction in speed, which will be part of a report released soon.
Merchants brought their wares into the street, creating a new lively and colorful appearance. Existing restaurants added patio seating.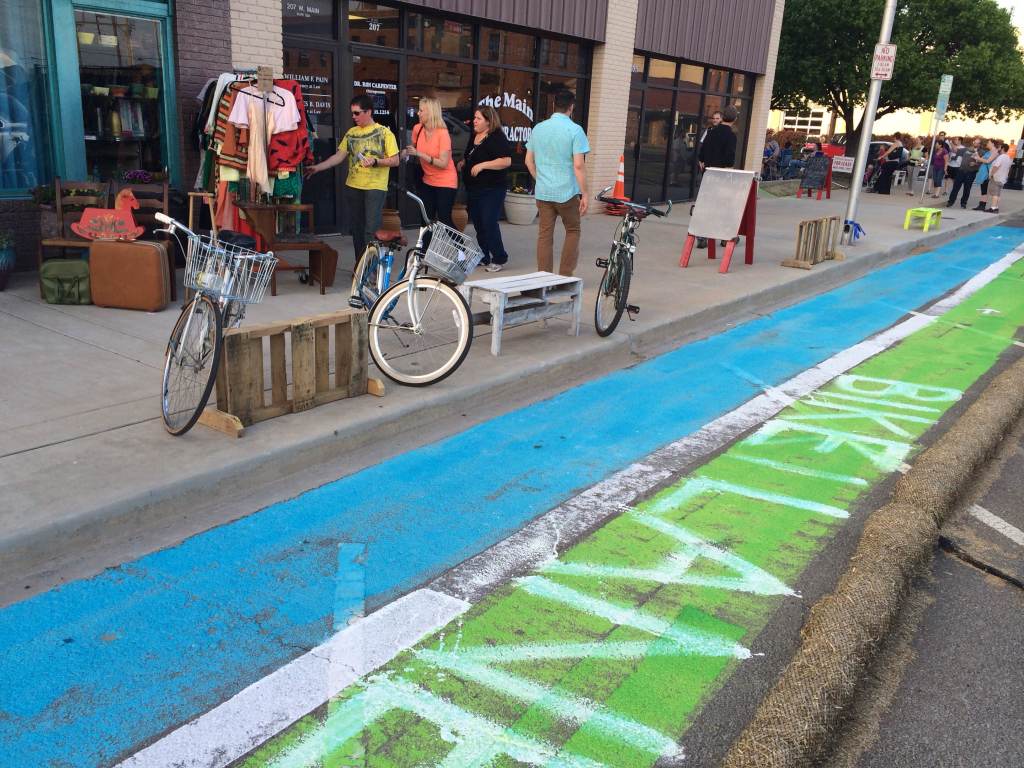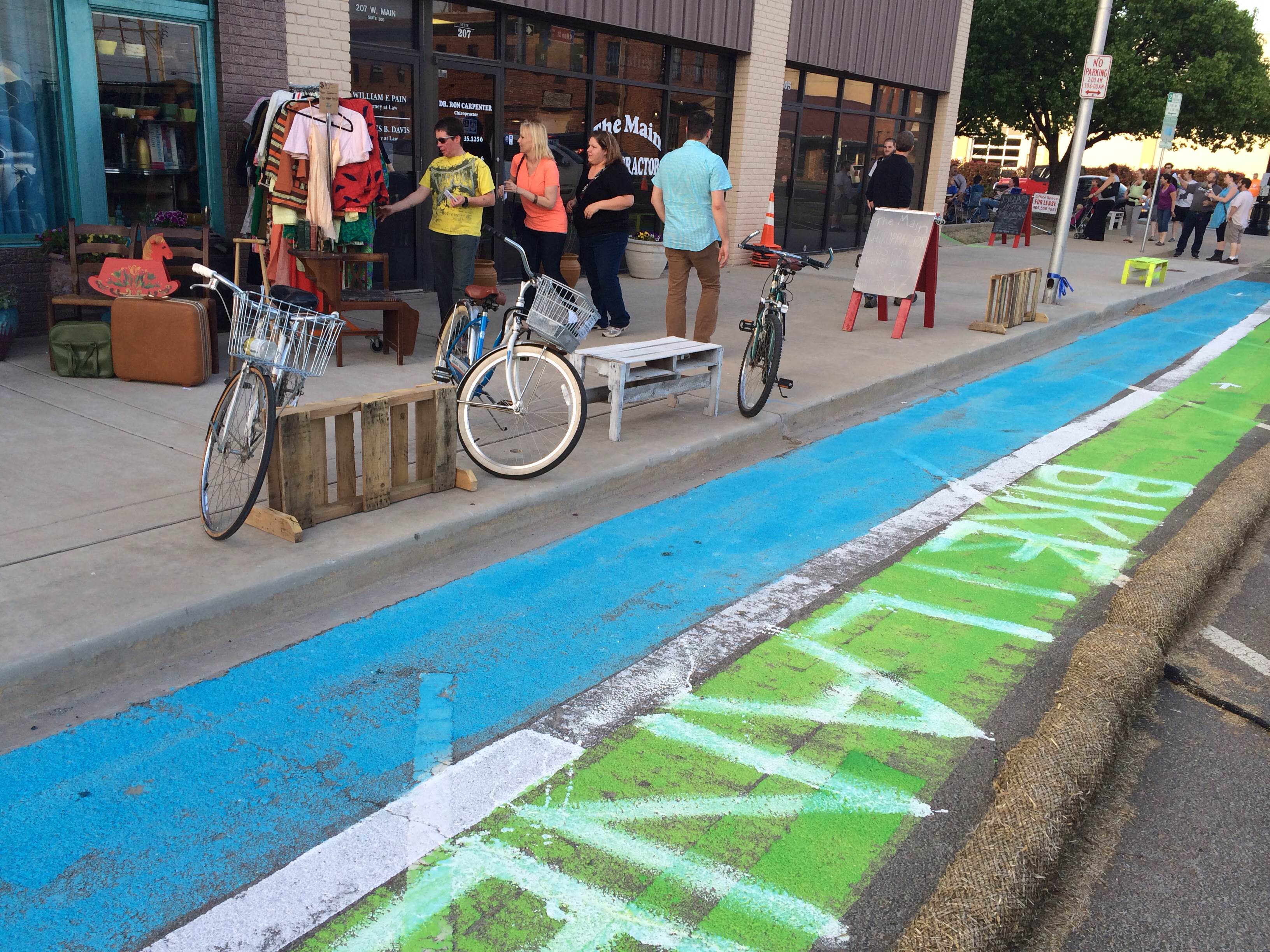 And everyone enjoyed these pop-up cafes featuring some of Norman's best local food and drinks.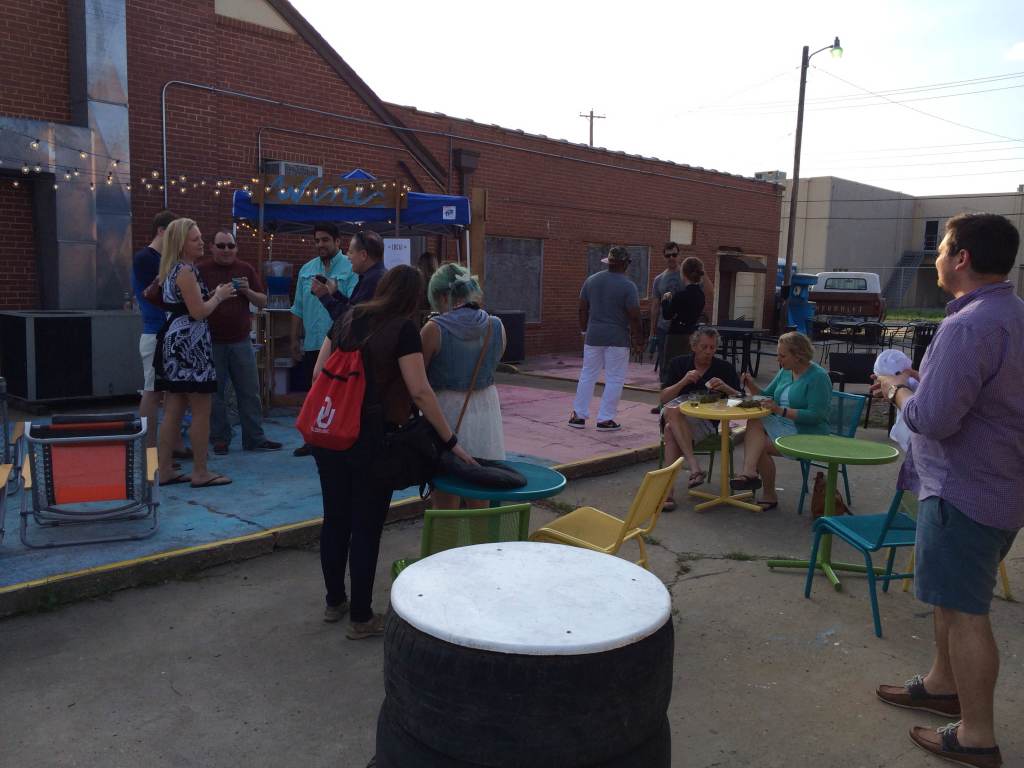 While all these changes were happening in the street, interesting art and culture filled the historic Lumberyard site, where START Norman invited artists to participate in Threshold: the promised land, an expertly curated exhibit based on the No Longer Empty concept. Arts programming will continue through May 9.
We had a great time working with our students to play a small part in this incredible event by the Norman Arts Council.
Look for more information about this experience soon.