Alva, Oklahoma is located near the Kansas border in far northern Oklahoma. Alva has become a partner for the Oklahoma Arts Council's Cultural District Initiative. Alva is the county seat of Woods County, and the county courthouse is located in a two-block green square at the center of the downtown.
As part of the implementation of the cultural district plan, IQC students in the Environmental Design Capstone examined the courthouse square and the cultural amenities it provides. The project provided a lens to consider how placemaking and design interact with the arts and culture.
Views of the existing courthouse square: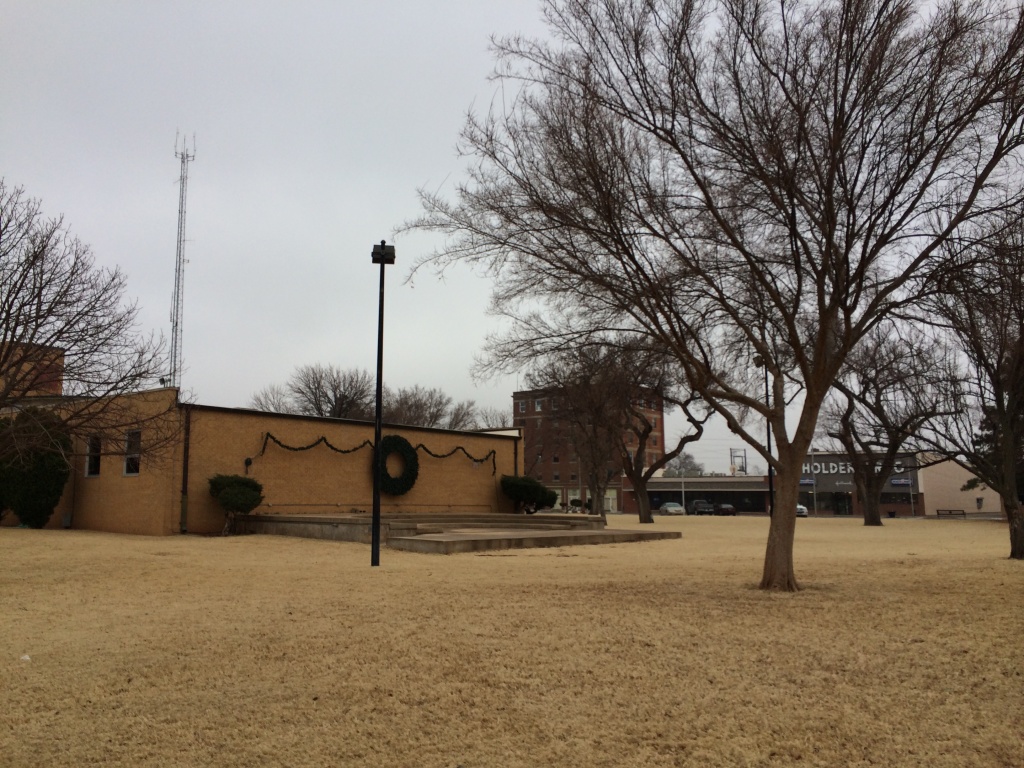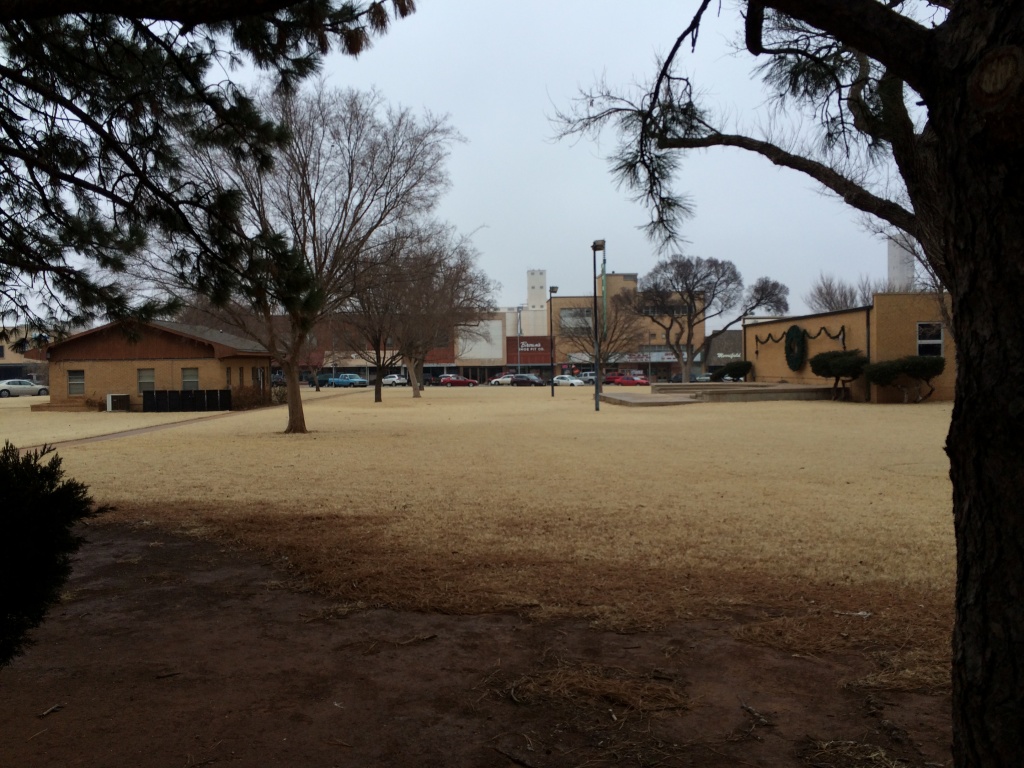 The goal of the project was to improve the courthouse square to provide better space for the community that will be useful for the variety of events held in Alva each year. A primary feature of the completed design is the shade canopy over the performance area to provide shade during summer performances.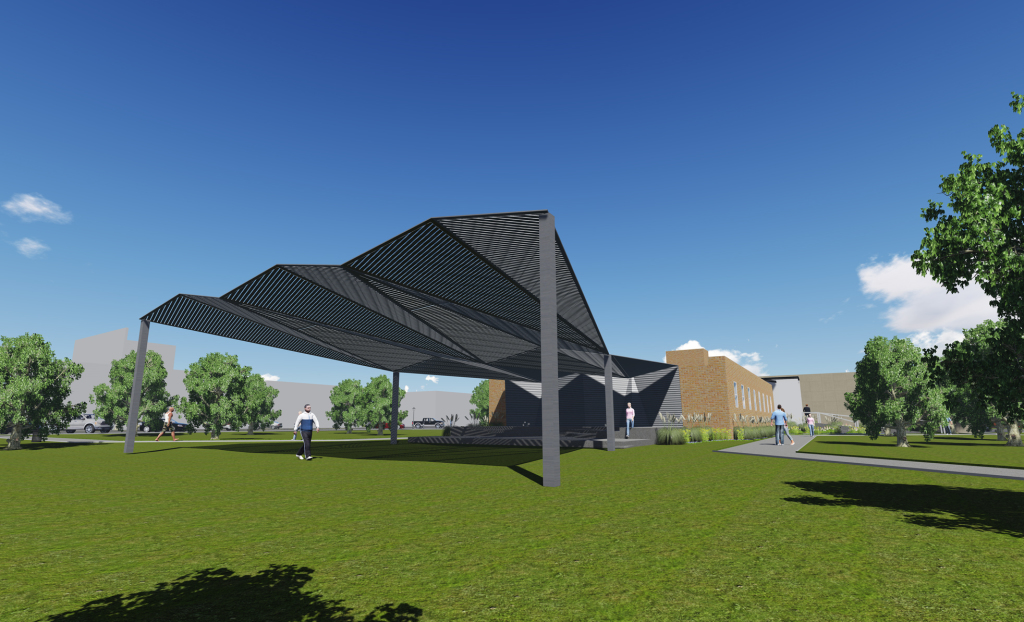 Imagining how the space will function during the Alva Art Festival.

Imagining how the space will function during a car show, with specially designed paths to accommodate vehicle displays.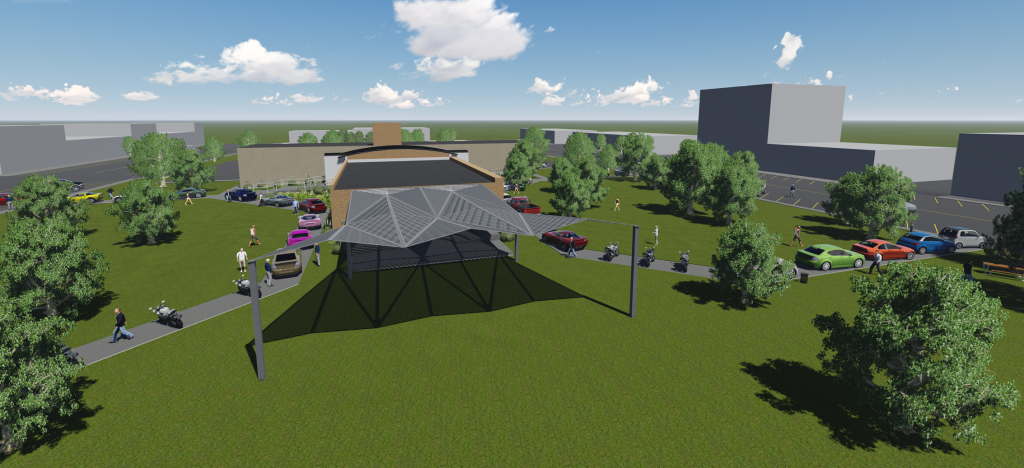 Students considered the possibility of a bike share program and wayfinding system that would connect the downtown area with the campus of Northwestern Oklahoma State University, only half a mile away.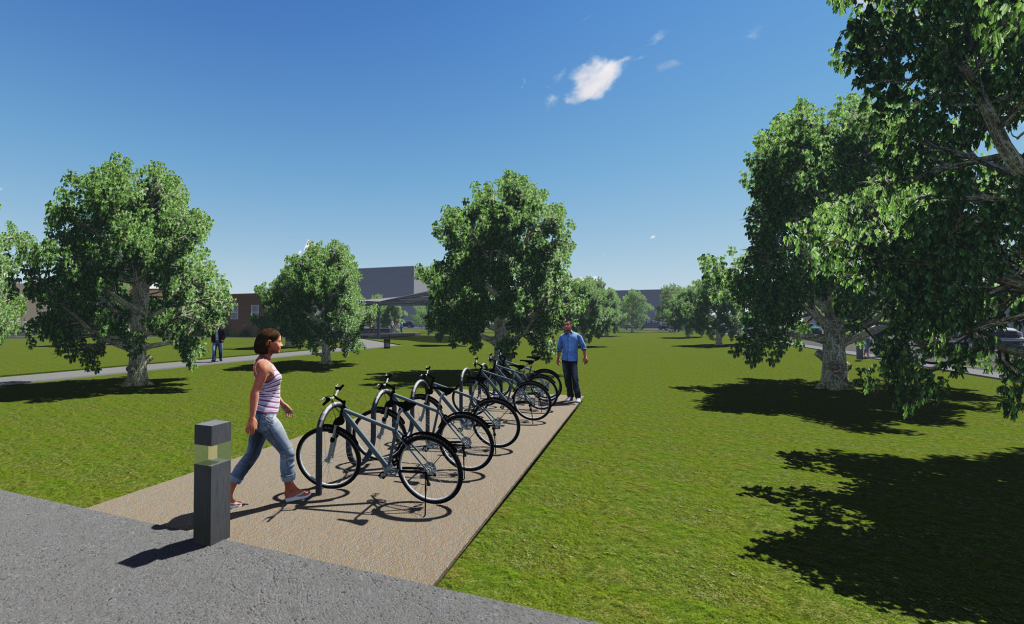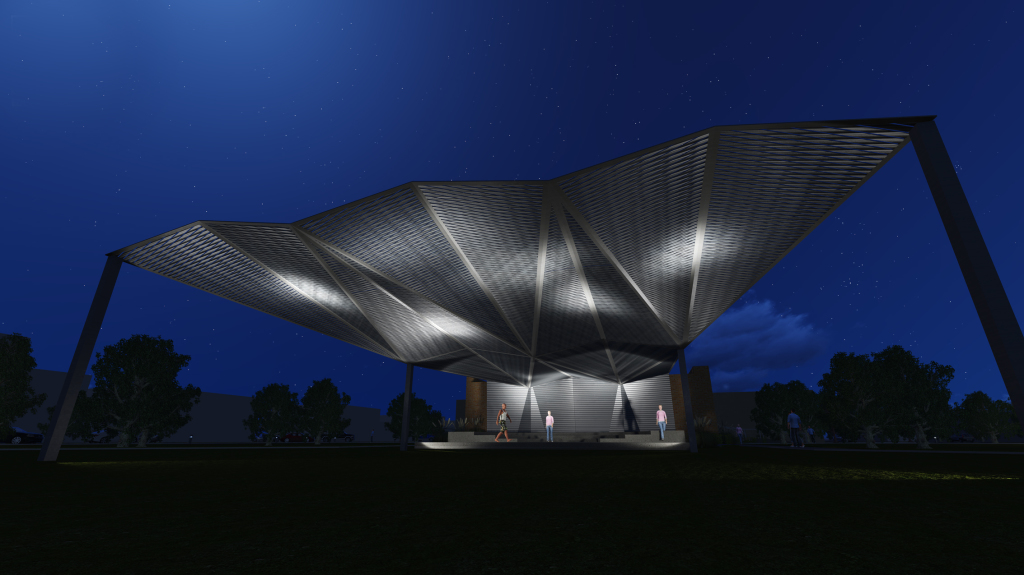 The Alva Team: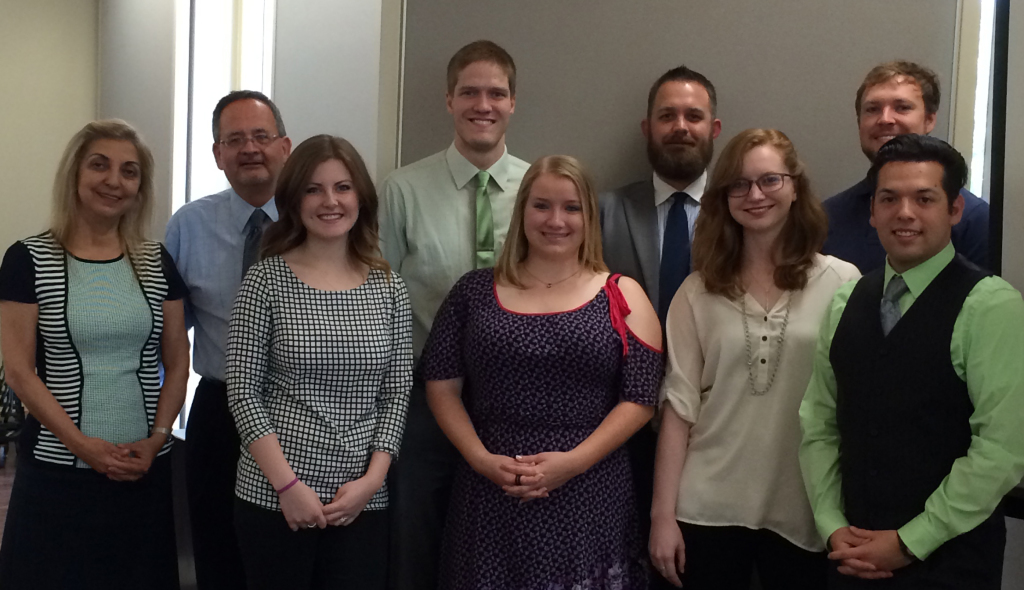 From Left: Hope Mander, IQC Associate Director; Ron Frantz, Great Plains Studio Director; Michelle Oliphant, Aaron Lout, Virginia Addleman, Gabe Sevigny, Caty Townsend, Grant Bankston, and Justin Phillips.