This is a four-part series released Monday, December 15 through Thursday, December 18.
Part 4: Diversifying an Economy
---
Innovative solutions often come from out of the box ideas. As mentioned in the previous post, Elk City has utilized its sudden economic surplus to, in part, solidify its municipal core. However, in looking to fully capitalize on their current boom and protect itself from a potential repeat of the 80's oil bust, the city is also exploring a myriad of options to diversify its economic profile. Some of the elements of their plan is more conventional, in the short term. Other parts, looking to build for generations, are more audacious.
The most immediate of their plans is for the city to amplify the retail presence. Jim Mason, the city's Economic and Community Developer, looks to make Elk City the "shopping center for western Oklahoma." Many in the area already make shopping trips to Elk City, but Mason suggests they do this only by default, as the city hosts a handful of national chains otherwise scarce in the region. However, Mason's goal is to encourage people come and shop in Elk City "on purpose," or as a choice destination. One attempt to do so is reflected in their downtown renovation efforts,  which currently has an occupancy rate over 90%. Additionally, they look to utilize their recent press about the city's rapid growth to lure in other major chains. The city has also created its own micro-loan program that caters to small businesses entrepreneurs seeking start-up funding.
Along with efforts to strengthen retail, Mason explained that the city also looks to bring in more sporting tournaments and other large events. In fact, the city is close to putting forward a proposal that would increase its local hotel tax in order to build a new convention center.
That is not all. About 18 miles from Elk City sits the Oklahoma Spaceport. Mason believes this can be a game changer for the city, especially in for the research and development of UAV's (Unmanned Aerial Vehicles).  Mason would like to develop a UAV research center, with a primary focus on precision agriculture.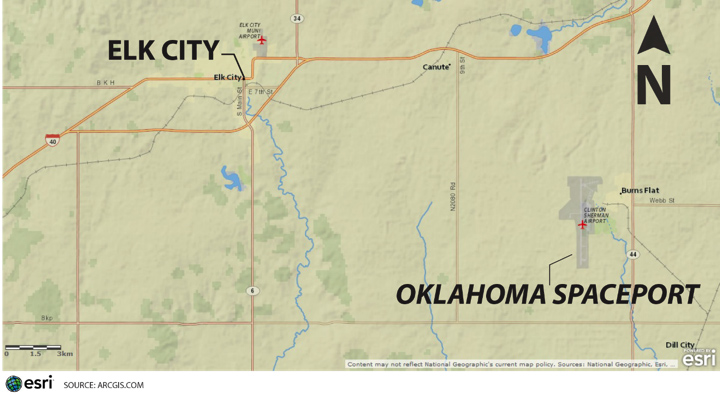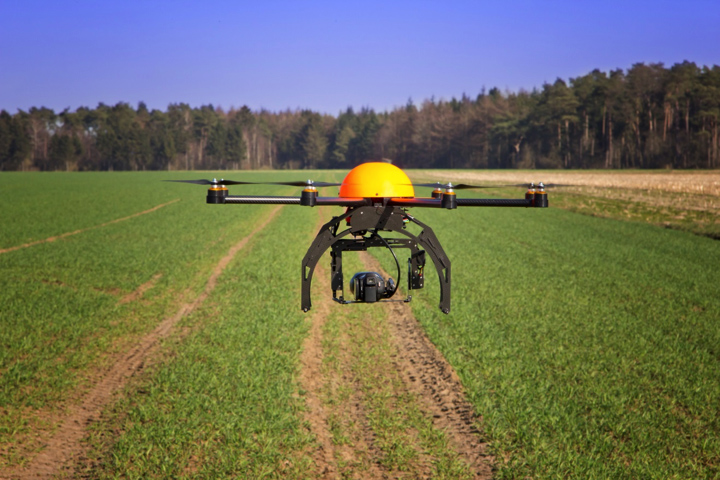 Source: indonesiatechnologies.com
Lastly, Mason described his efforts to create more leaders in the community, which he felt city lacked. Having served in similar leadership programs in Cushing, Chickasha, and Stillwater, Mason was well equipted to help start 'Leadership Elk City', in association with 'Leadership Oklahoma.' Mason explained, "We wanted to give [members] leadership skills, and teach them how to use those effectively to get things accomplished in the community." Leadership Elk City serves all ages, and graduated its first class in November 2014.
Over the past few years, with the quick growth brought upon by the rapid ascension of local energy production, Elk City has been forced to reengineer itself as a community. With the city experiencing growing pains from the booming industry, civic leaders sought out measures to provide for the urgent needs of the community. They invested in housing, public services, and infrastructure. Ever mindful of the city's boom and bust past, the city sought to strengthen its municipal core and diversify its economy. Many improvements have been made and much has been accomplished, but the story of Elk City's boom is still being written.
With no foreseeable end in sight for local energy production, the growth and growing pains will continue. The 2.5% unemployment level is expected to remain low and the pressing shortage of service sector labor is not waning. Even in the face of these pressing issues, Elk City's leadership remains vigilant. They seek to be resilient in the face of whatever may come next.