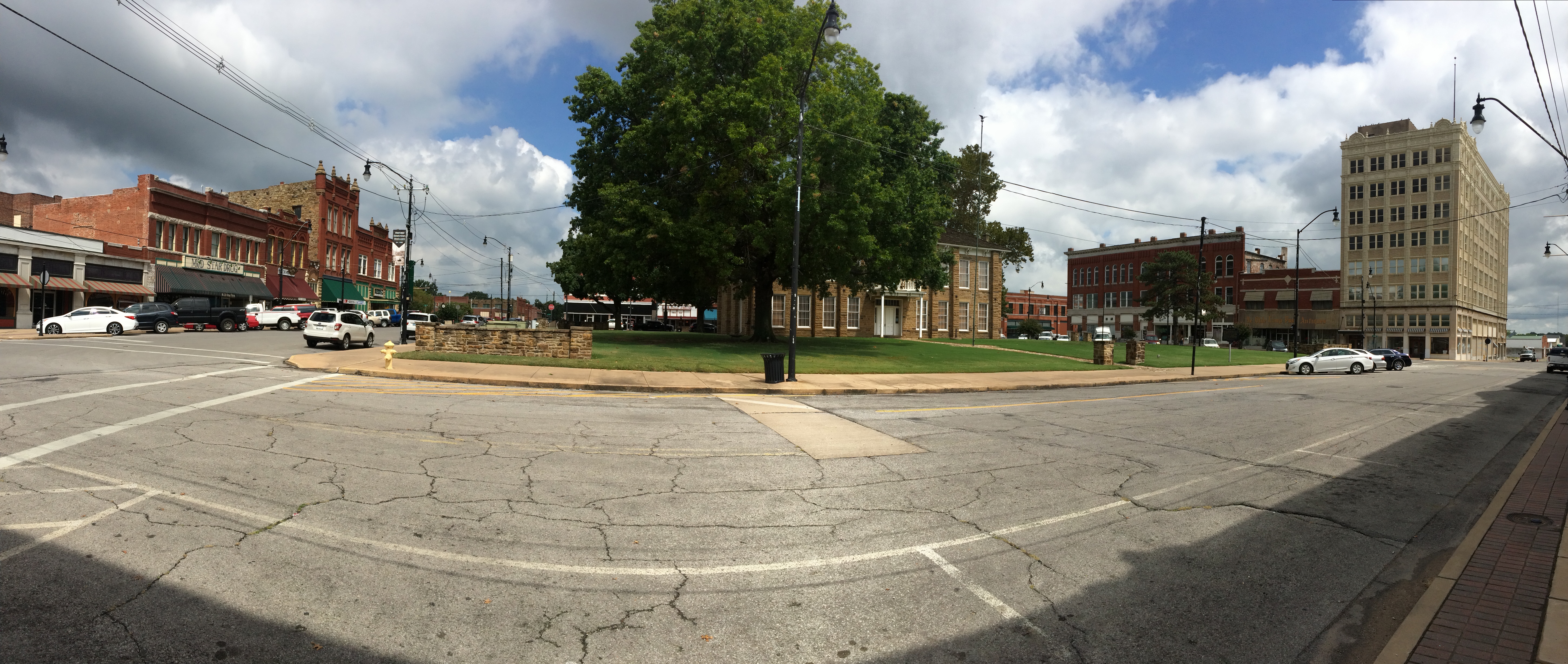 The IQC team enjoyed a visit to Okmulgee this week. With guidance from redevelopment expert Ron Drake, Okmulgee leaders from institutions like OSU Institute of Technology, Okmulgee Main Street, and the city government are all coming together to restore downtown Okmulgee. With ongoing projects, downtown Okmulgee will soon have more than 100 new residents living in historic buildings, including about 70 students from OSU-IT.
Downtown Okmulgee is an excellent collection of impressive historic structures organized around a town square, with the 1878 Creek Nation Council House at the center of the square. Everywhere we walked, we could hear the sounds of hammers and power tools- Signs of progress as many of these buildings are being renovated into housing, shops, and restaurants. One highlight was touring the McBrayer building renovation with owners Margaret and Rob Hess- This 1916 office building will soon have stylish loft apartments upstairs. We also got to sample lunch from M-Squared, a brand new restaurant downtown.
The citizens of Okmulgee have rallied around a hashtag- #OkmulgeeRising– to highlight their progress toward restoring this great Oklahoma downtown.