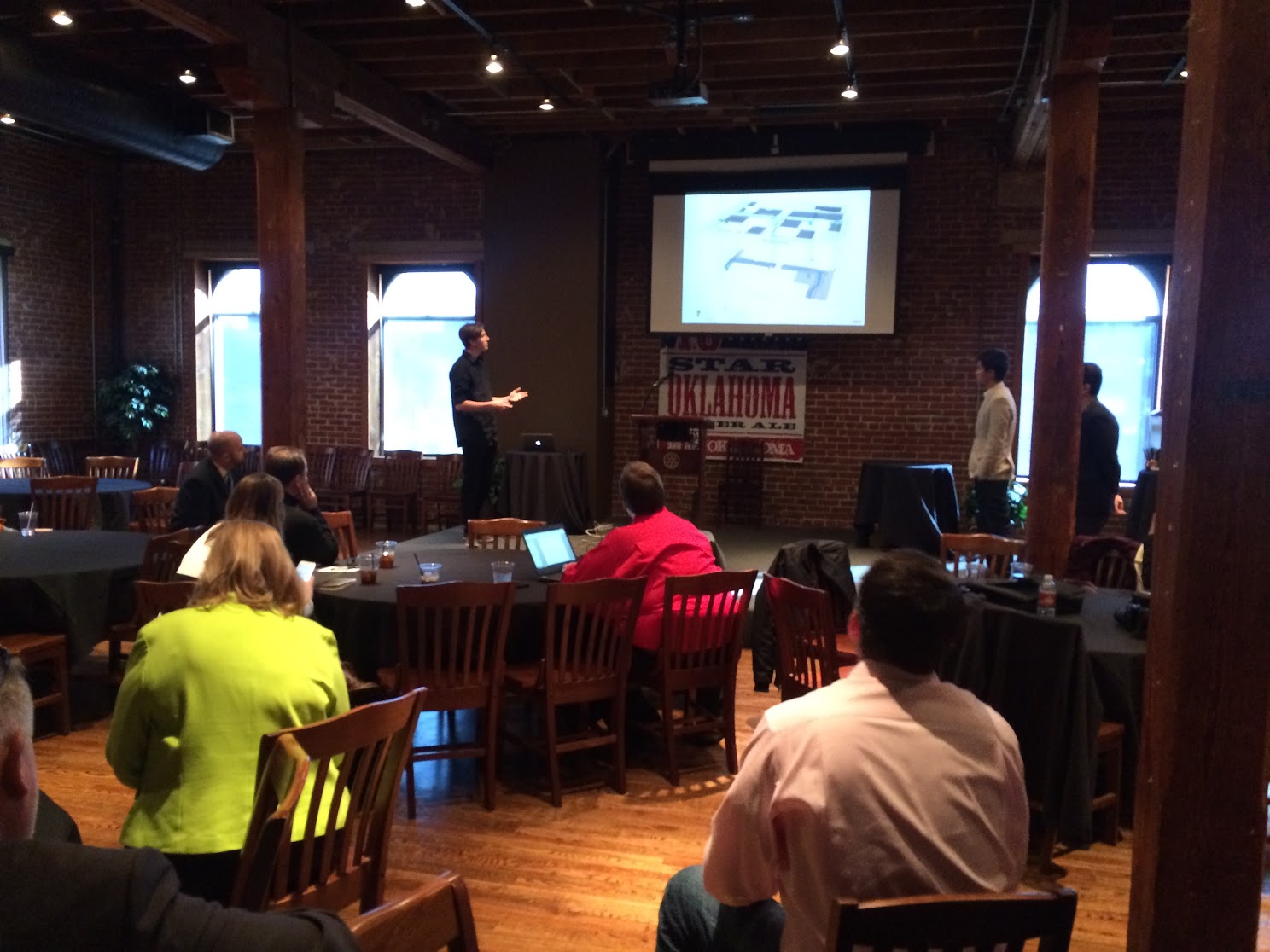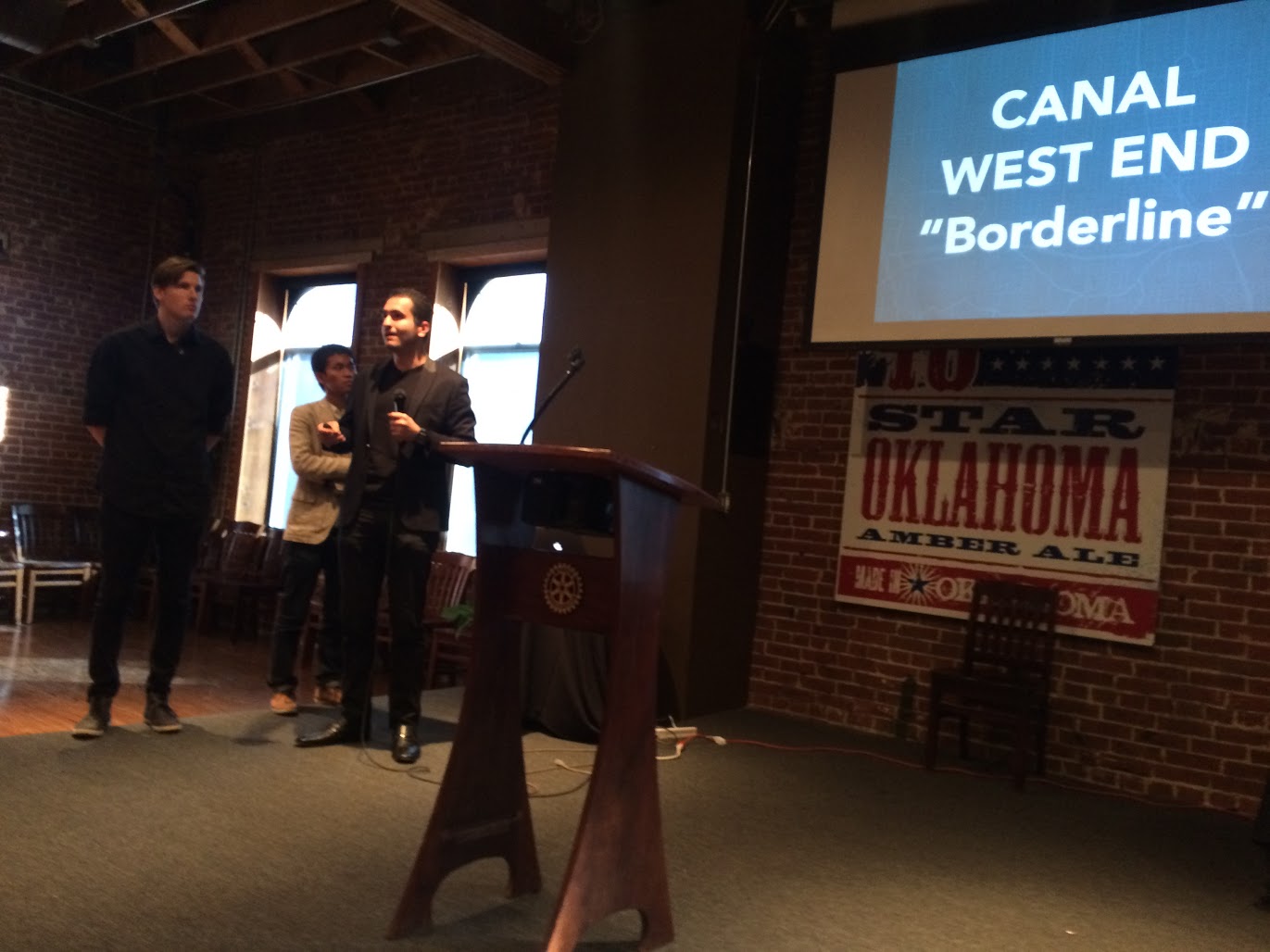 After site tours, discussions, and brainstorming on Day 1 and Day 2, the IQC team was ready to finalize graphics and explain concepts for a presentation to stakeholders this afternoon.
Ron Frantz began the presentation with an extreme example of the two-level commercial district: The Morristown, TN Skymart. This 1962 structure has created an odd environment for the town's main street, and demonstrates many of the same access challenges that buildings along the Bricktown canal have.
Team members Farshid Motian, Willy Burhan, and Victor Trautmann, all 4th Year Architecture students, and Matt Crownover, Landscape Architecture and Regional & City Planning student, presented initial findings and concepts for Bricktown, shown in the gallery below.
Gallery (Click an image to expand)