Public Workshop by EMBARK and Smart Growth America
Envisioning Development at Transit Stations
Tuesday, August 30
6:30 p.m. – 8:30 p.m.
50 Penn Place, Oklahoma City, 3rd Level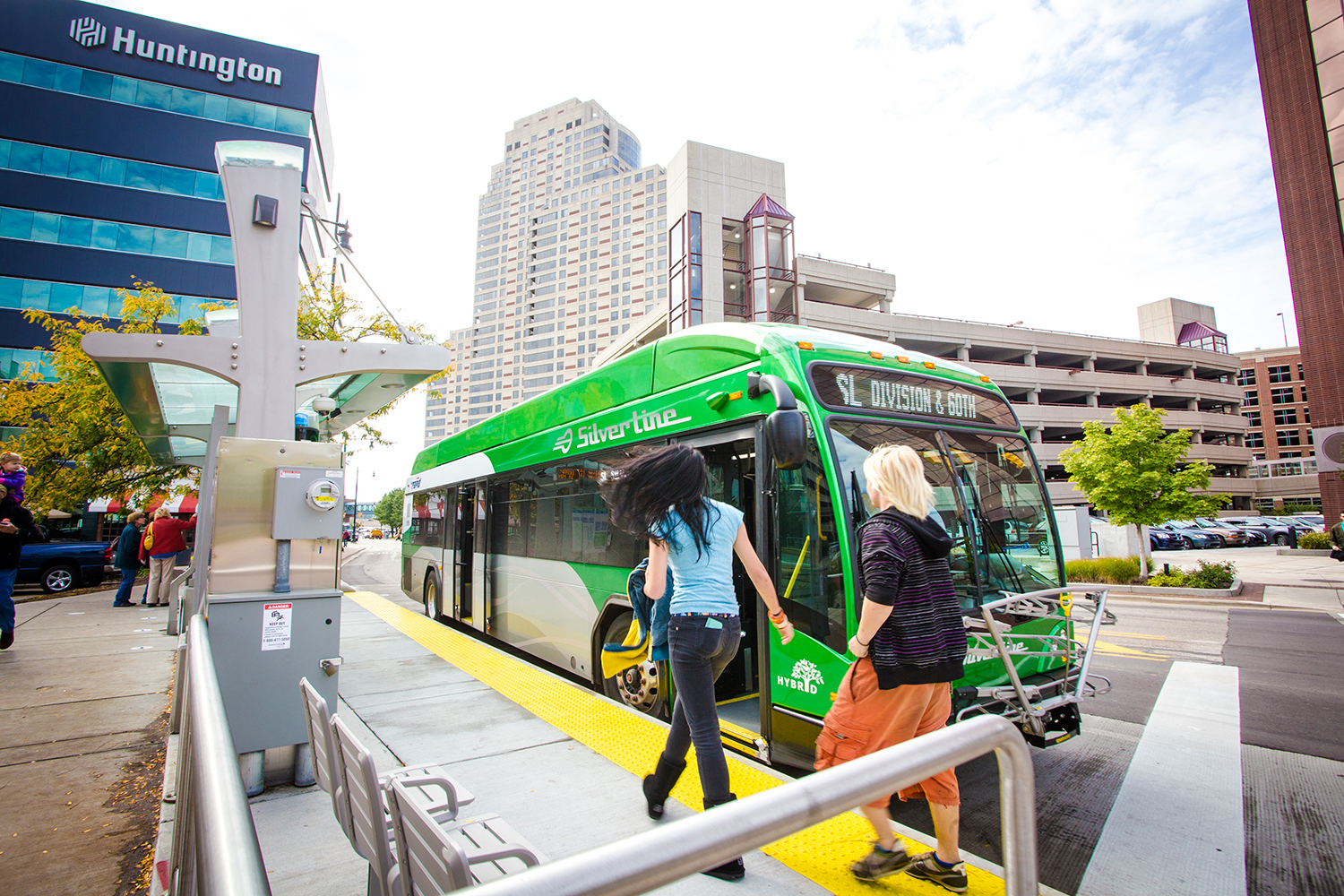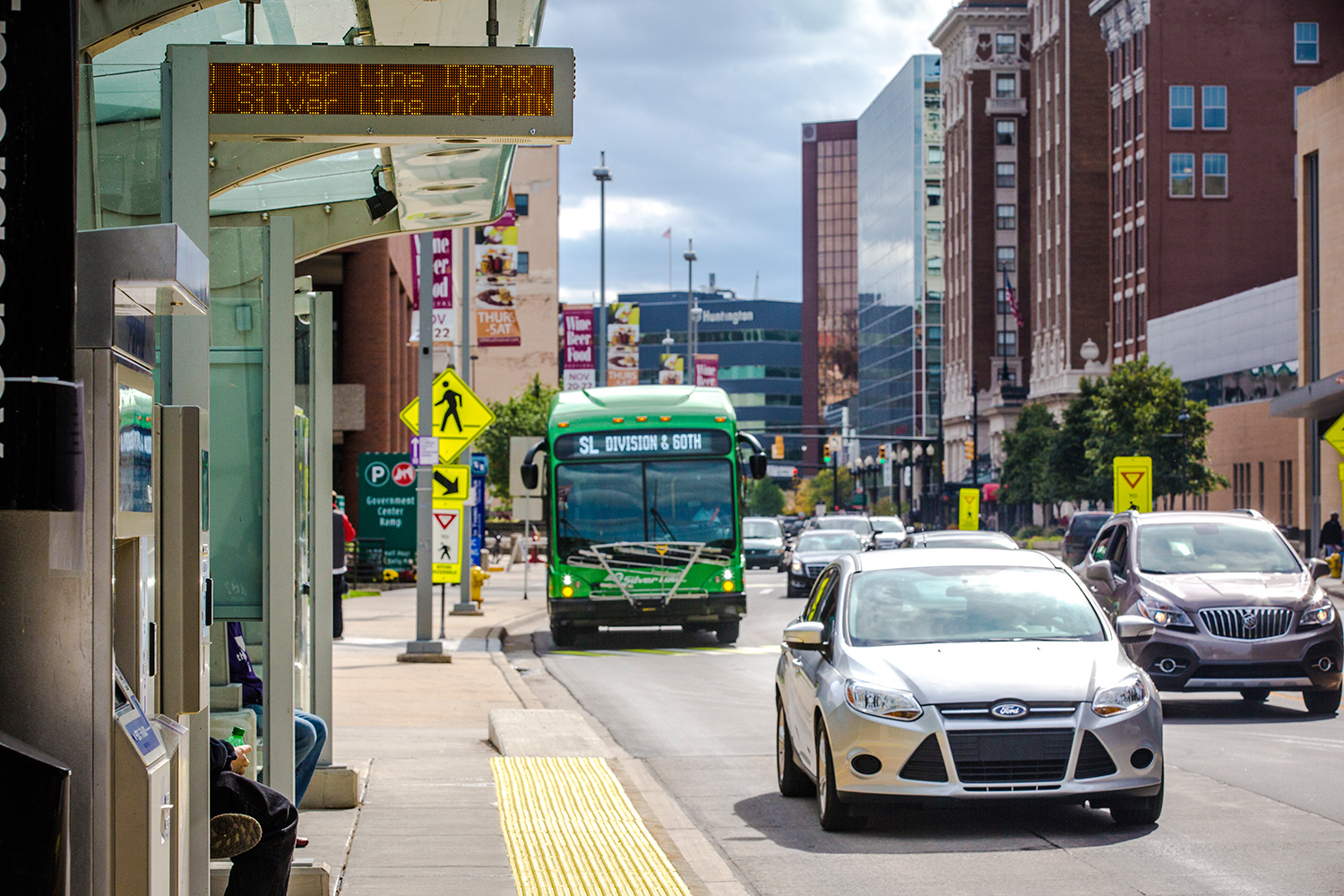 The Grand Rapids, Michigan "Silver Line" Bus Rapid Transit. Source: HDR, Inc.
In metropolitan areas, the development of transportation systems is a powerful driver of the type of buildings and neighborhoods that are built. Transit-Oriented Development, or TOD, consists of walkable and mixed-use neighborhoods that are complementary to public investments in transit services.
Last summer, we collaborated with EMBARK to show how infrastructure in Oklahoma City's Northwest Corridor could evolve to accommodate a safe walking environment served by bus rapid transit. To find out more about how development might evolve along with public improvements, EMBARK and the City of Oklahoma City have partnered with Smart Growth America for a public workshop imagining the future of land use along the Northwest Corridor.
Here are the details from EMBARK:
Envisioning Development At Transit Stations
Tuesday, August 30 from 6:30 to 8:30 pm
Third Level of 50 Penn Place, park on west side
Room is at the top of the escalator
The community is invited to a presentation and planning session on Tuesday, August 30 from 6:30 to 8:30 p.m. on the third level of 50 Penn Place. It is located on Pennsylvania Avenue just south of NW Expressway at 1900 NW Expressway and the event is free of charge. Those present will hear from national experts, and then will be asked to provide input on what they would like future development to be or look like at various locations along the NW Expressway or Classen. The workshop is a next step in the Northwest Corridor planning that began in 2015.
The technical assistance is provided by Smart Growth America www.smartgrowthamerica.org to EMBARK and the City of Oklahoma City as part of a grant through the Federal Transit Administration's (FTA) transit-oriented development (TOD) Technical Assistance Initiative. Oklahoma City is one of nine U.S. communities to receive the technical assistance as part of the inaugural round of the TOD Initiative. TOD is near or next to user-friendly, connected transit stations as places where people of all ages and abilities can live and/or work, as well as potentially shop, go to classes, exercise and more. So, the stations along a bus rapid transit (BRT) (http://db.nbrti.org/) or rail line would be or become surrounded by retail, housing, and bike /ped crossings for a healthier, mixed-use environment with high livability. Transit stations would resemble an enhanced station with platforms similar to what's seen in cities where streetcar or other rail is present.