PARK(ing) Day is a worldwide event where citizens turn parking spaces into places for people to hang out.
Last year 8 parklets appeared around Oklahoma City, but this year more than 20 parking locations in 10 districts were transformed into creative miniature parks. Several OU College of Architecture students were involved in planning and installing parklets. Volunteer group Better Block OKC helped coordinate the day's activities.
Here is a selection of parklets from Oklahoma City's PARK(ing) Day.
Western Avenue
The Western Avenue District in North Oklahoma City had 10 parklets installed by local businesses along the corridor. These passports encouraged visitors to stop by all 10 Western Avenue parklets for a chance to win a prize. Western Avenue merchants have been focusing on placemaking activities since we studied their streetscape plans last year.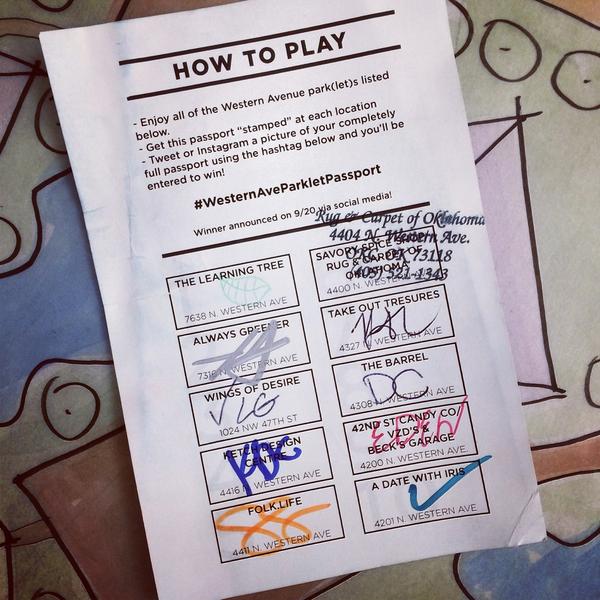 A Date With Iris was having a great time with games and a food truck.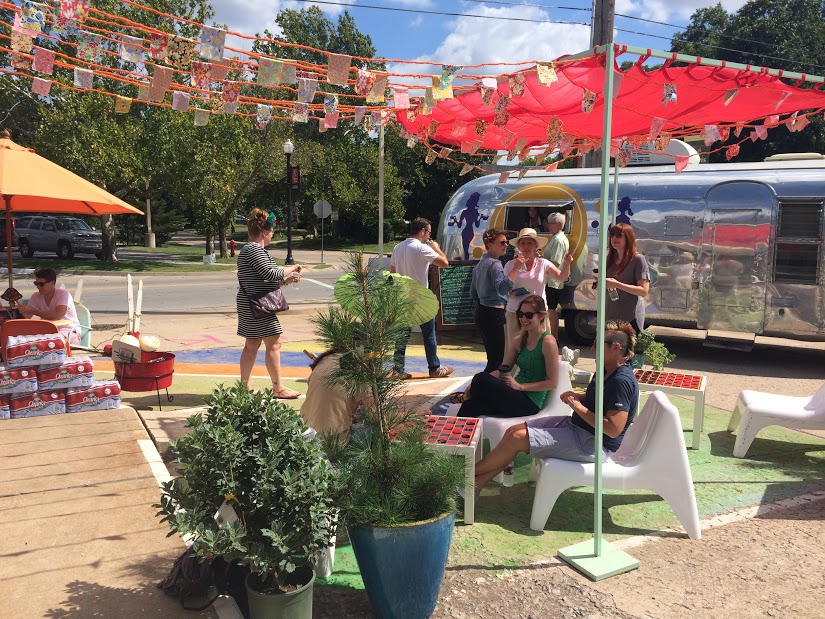 Ketch Design Center offered a place to relax in the shade.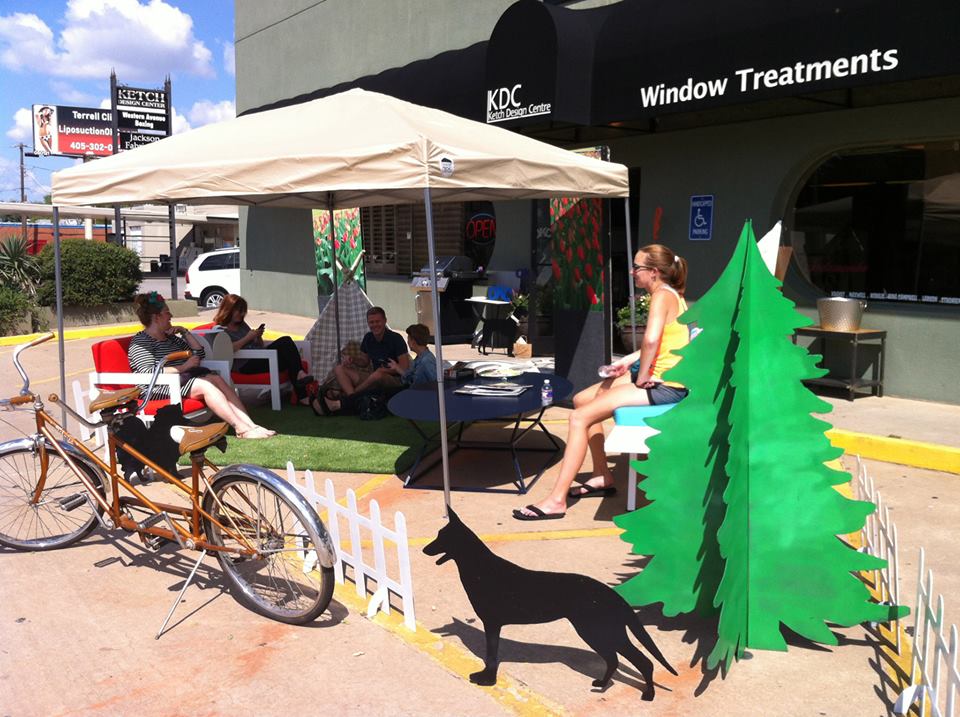 Midtown
Elemental Coffee hosted a parklet for a second year, offering a place to drink coffee, chat, play games, and read back issues of This Land Press.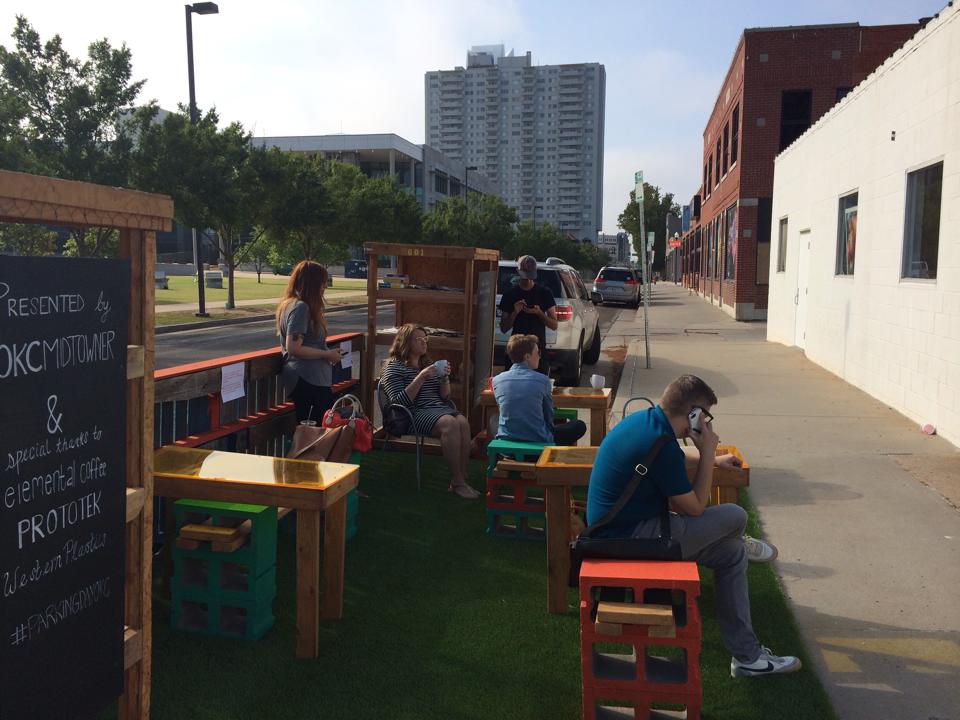 Frontline Church constructed an impressive parklet occupying 3 parking spaces. The parklet stayed up through the weekend and provided extra space for a donut party after Sunday morning services.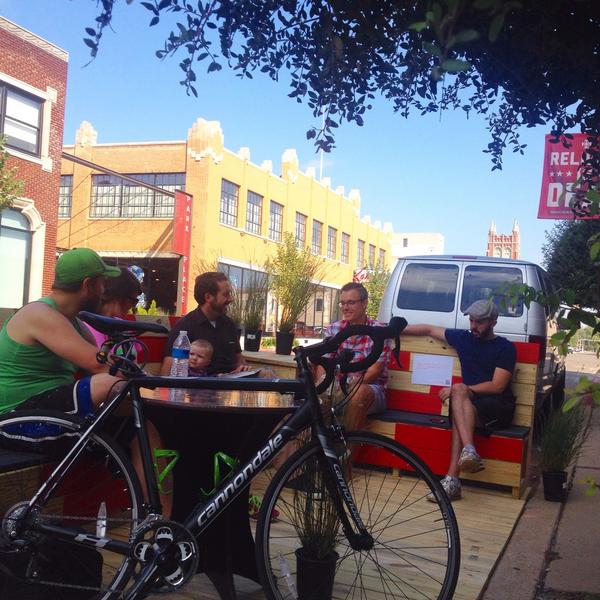 Deep Deuce
Downtown OKC, Inc., installed parklets in Bricktown, Deep Deuce, and the Central Business District. In front of Native Roots Market in Deep Deuce, visitors played games in the parklet.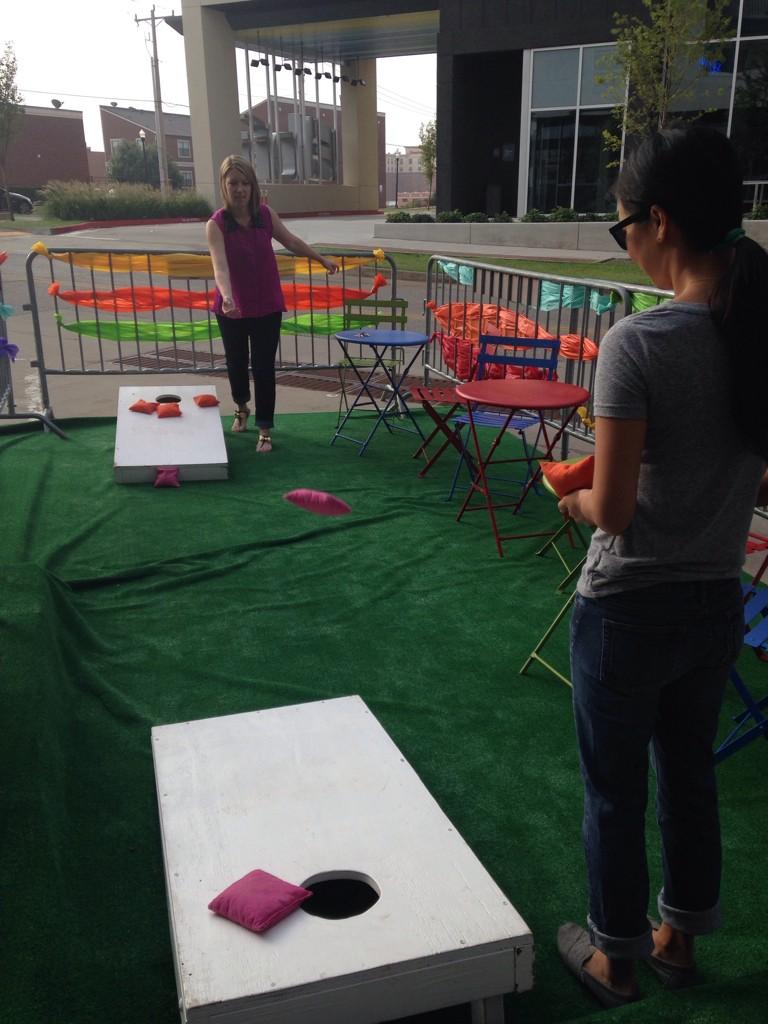 Automobile Alley
TAP Architecture created a parklet on Broadway, partnering with a local food truck.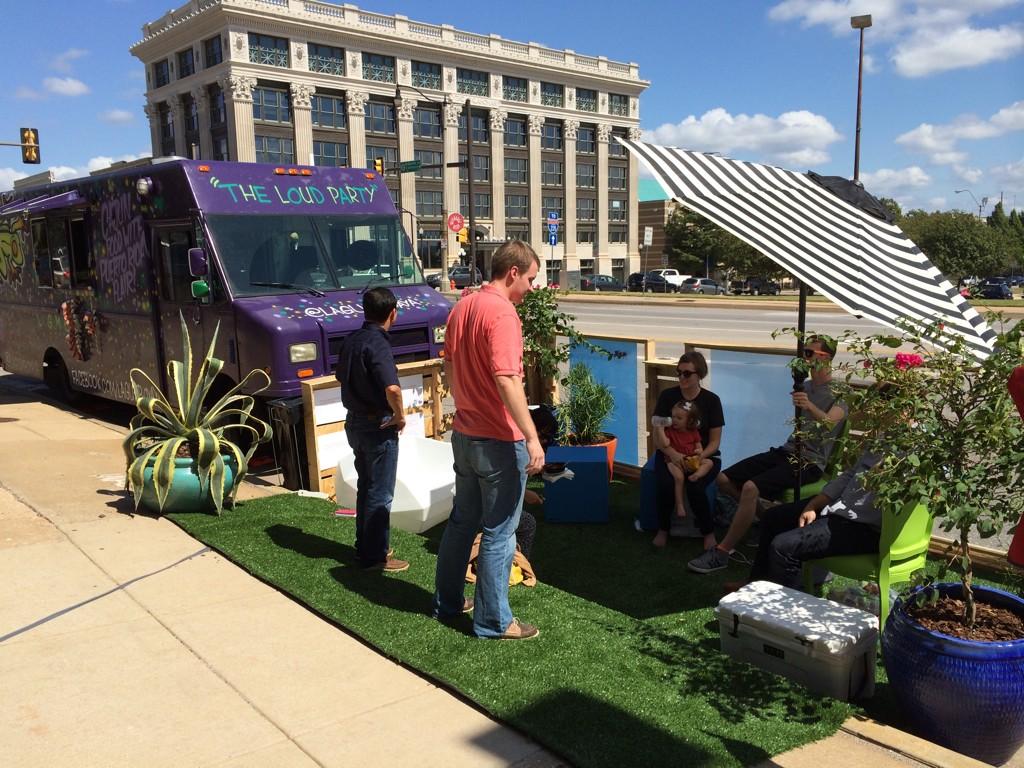 Coffee Slingers near 10th and Broadway had a camping themed parklet complete with a trail guide for Automobile Alley. The parklet also made a nice music venue.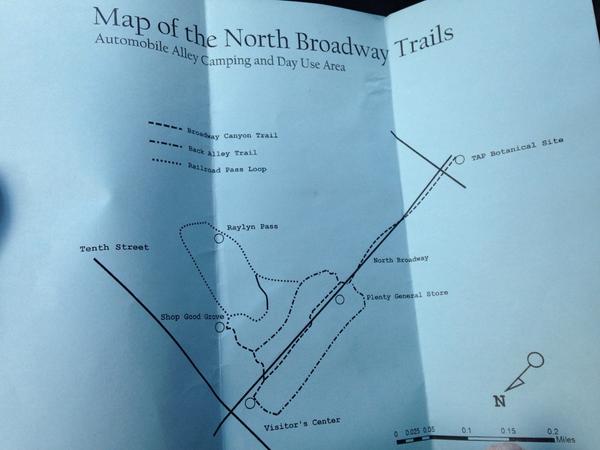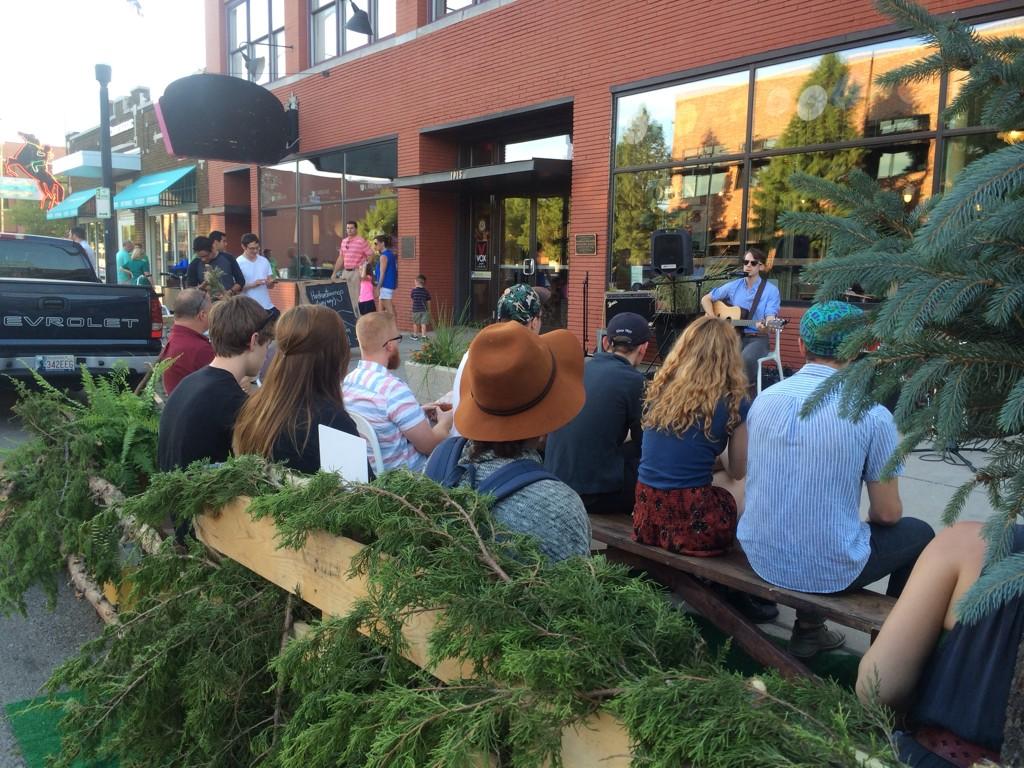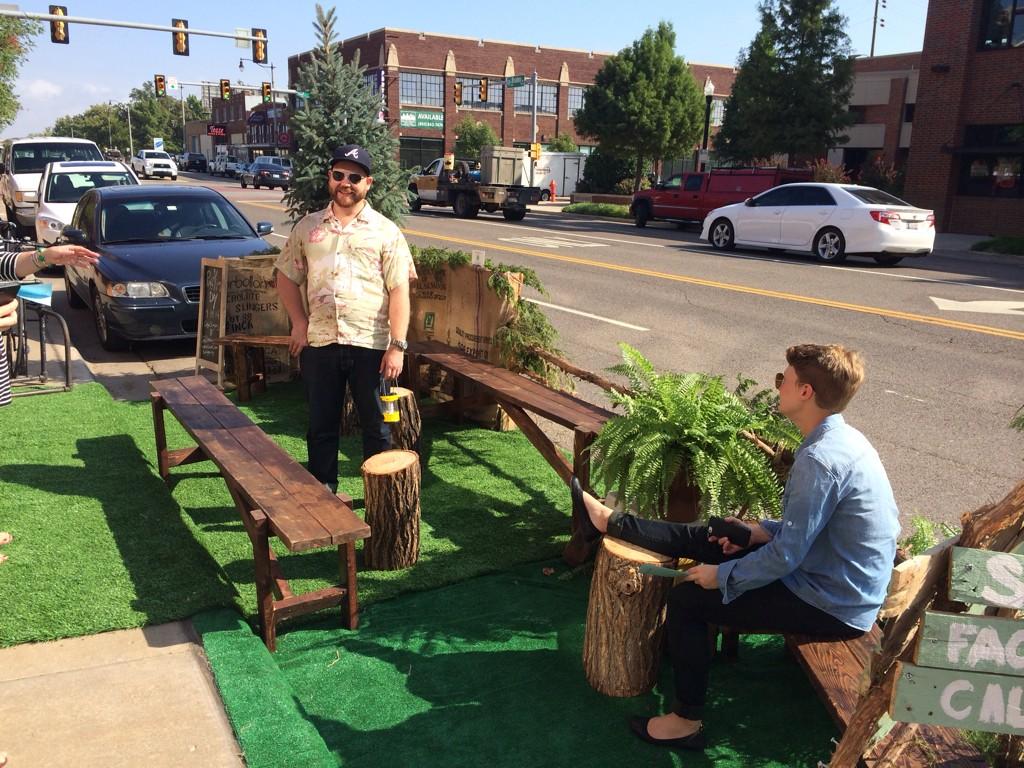 23rd Street
In Uptown 23rd, where we worked on an urban environment framework earlier this year, a parklet became a great outdoor dining space for Backdoor Barbecue.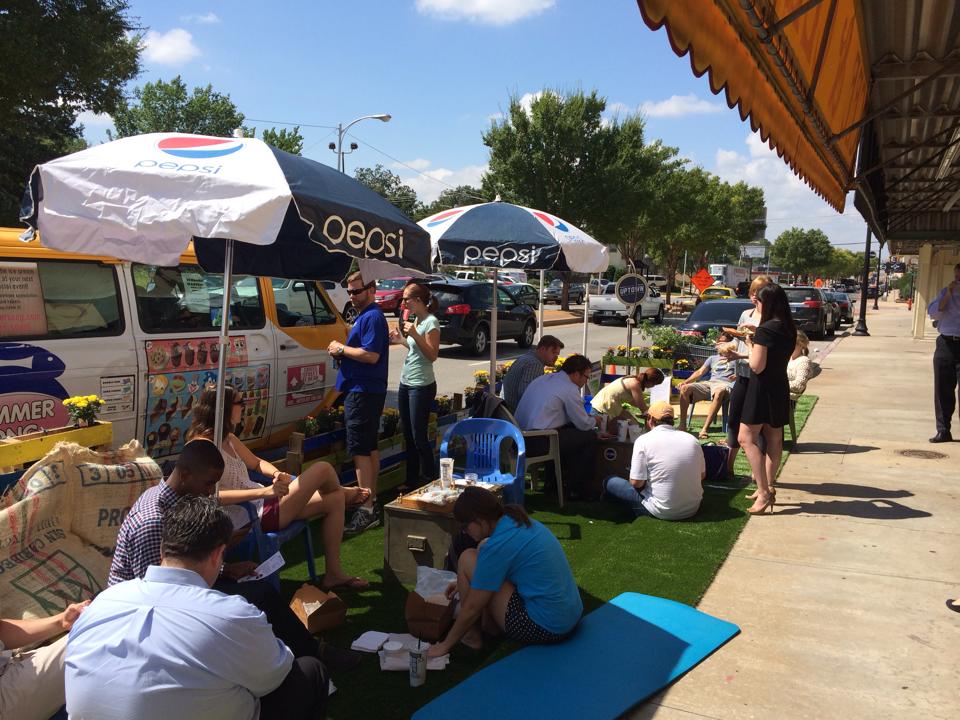 Further west on 23rd, the newly organized Windsor District had a parklet in the parking lot at Mighty Dogs.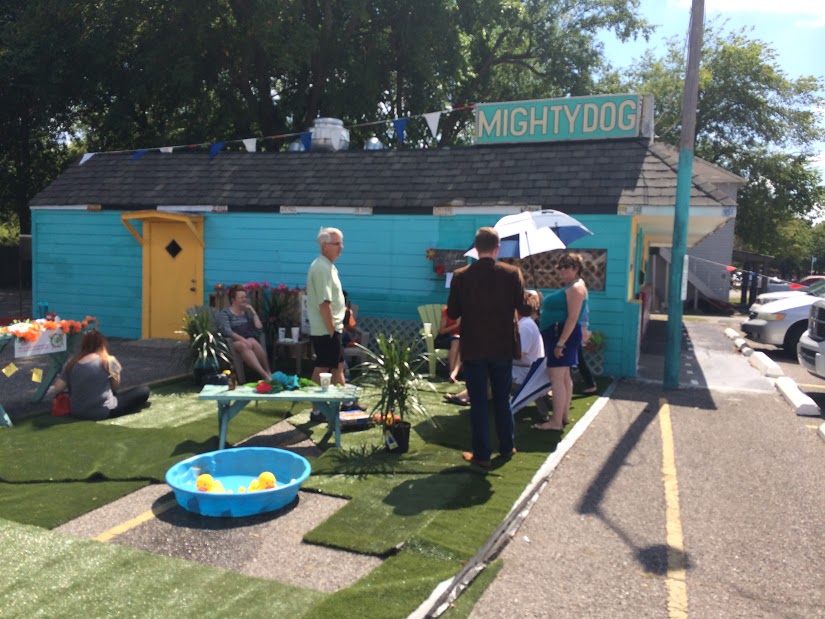 Plaza District
In the Plaza District, where we studied parking occupancy this spring, Oklahoma Employees Credit Union set up a nice, shaded place to spend time.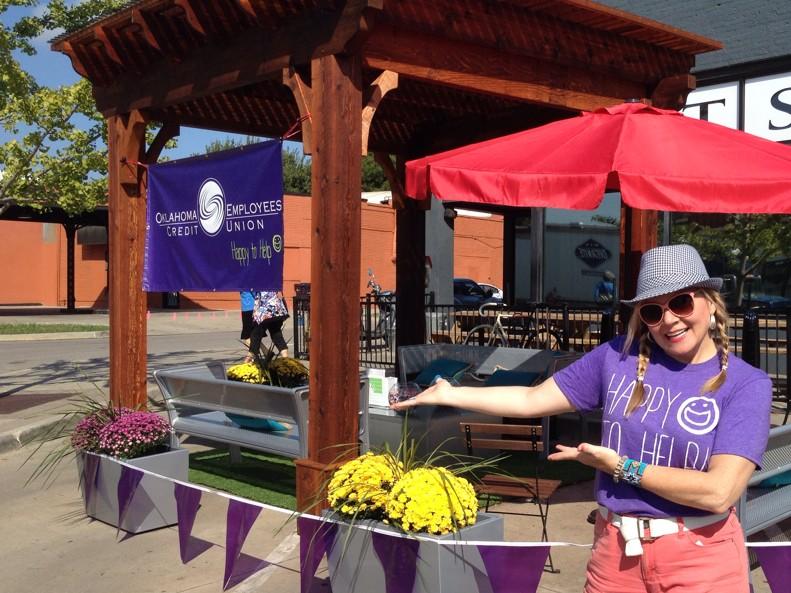 (Photo Credit: @OECU)
Great job to all the volunteers who created these fun parklets.